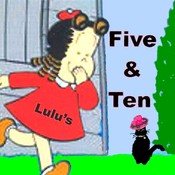 joined 03/01/13
active 12/09/20
About Me
I'm the quiet and eccentric type.
Welcome to my Five & Ten!

Every item will be a mere $5.00 and $10.00. The more you buy, the more you save as combined shipping is half off each additional item, and over $30.00 gets an extra 10% off too!
I will be...