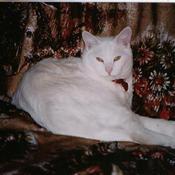 joined 10/29/08
active 01/10/15
About Me
Here's the latest from The Cat's Meow:
Now that I've been here for over a year I can honestly say I miss Montana. While this certainly isn't the worst place I've ever lived, there isn't much here for me at all. I'd love to leave but that isn't possible at...
snowbearsmom doesn't have any items in their booth!