It's always the same: every year after Halloween is over, we're hit with a feeling of surprise. It's already November?! Black Friday is 2 weeks away?! It's probably a matter of mere hours until you see a Christmas tree on sale in town.
Ready or not, the holiday shopping season is upon us once again. This means it's also time to review something that changes every year: holiday shopping trends. Being 'in the know' about these not only helps your business maximize returns this year – it also helps you prepare for the next.
After much analysis and hot chocolate, we'd like to share last holiday season's top 5 searches on Google Shopping and compare our projections for this holiday season's top selling categories on Bonanza to last season's results.
We'll also share the average FVF rate used by successful sellers in those top selling category projections so that you can make similar adjustments in your Bonanza Broadcaster and maximize your advertising efforts on Bonanza during the holidays.
Last holiday season's top 5 searches on Google Shopping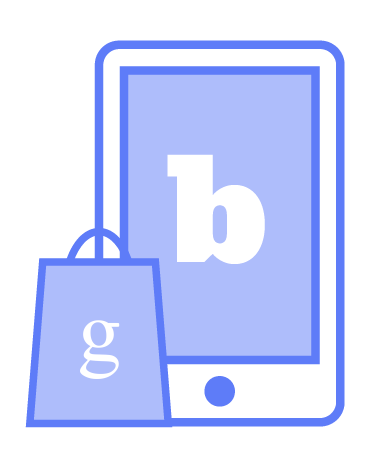 Many shoppers find items online by Googling an item's name and/or clicking on an ad generated by Google Shopping, which makes Google Shopping an important player in holiday sales. Additionally, Bonanza's advertising program is an effortless, risk-free way to advertise the items in your Bonanza booth on Google Shopping. With this in mind, it's helpful to look at the top 5 items that shoppers searched for on Google Shopping last year. Google Trends' 'Explore' feature makes this possible.
5. Apple Airpods
Apple's wireless earbuds surged in popularity last year. Given their recent debut of a new generation of Airpods, we wouldn't be surprised if this trend repeats itself this holiday season.
4. Christmas Tree
Whether driven by convenience or a desire to reduce environmental impact, Christmas trees (we can only presume artificial ones?) were a hit on Google Shopping last year.
3. Apple iPhone XR
New iPhones always tend to sell well, but the XR's standout performance last year might be attributed to its strong ratio of new features vs. price, as compared to the other new iPhones that debuted at the same time. With Apple's iPhone release schedule traditionally debuting new phones in the fall, the newest model(s) will likely be trending during the holidays for the foreseeable future.
2. Ninja Foodi
Wondering what this is? Here you go. While this particular item may or may not trend this year, it seems likely that items related to healthy and convenient food prep will remain in vogue.
1. Red Dead Redemption 2 for PS4
Released on Playstation 4 in October last year, this video game landed at the top of many a gamer's wishlist. Some of the most popular video games are intentionally released prior to (or during) the holidays. If this category fits with your brand, do your research and stock up on titles that are debuting or trending during the holiday season.
Honorable mentions: Nintendo Switch and Red Dead Redemption without a console platform specified
Top Selling Categories on Bonanza during the Holidays
Many category trends are slow to change, so it's helpful to look at what sold best last year and consider how that might be applied to your business this year (and next). Here are our projections for the top 10 best selling categories on Bonanza this holiday season, as well as how they ranked last holiday season, for comparison.
Each graph shows the projected performance of that category relative to the other top 10 projected categories. You can click on the category names to see more examples of that type of item on Bonanza.

Product image courtesy of Bonanza seller easy_as_123
Items in this diverse category tend to sell well year-round. They might not be as closely tied to New Year's resolutions as Vitamins & Dietary Supplements (#5 on this list), which could explain their relatively stable projection over this holiday season. Still, if these types of products fit your brand, you are likely to find them worth offering on Bonanza. Brand-wise, they can also tie in nicely with Vitamins & Dietary Supplements and Skin Care (#9 on this list) – that's 3 strong sellers that go well together.

Product image courtesy of Bonanza seller dtdiscounts
Skin care products are always in demand, but the holiday season is a popular time for people to pamper themselves and those around them. If you're looking for ways to specialize or stand out in this category, Korean skin care and makeup products were on the rise in 2018, and remain a contender this year.

Product image courtesy of Bonanza seller wholesaletireexpress
Car & truck parts are another example of strong year-round sellers on Bonanza that do well seasonally. Many shoppers will be looking to prepare their vehicle for tougher winter road conditions, while others might be planning on using their holiday bonus on a long overdue upgrade. If it fits with your brand, this is a great category to expand into on Bonanza.

Product image courtesy of Bonanza seller pay4lessllc
Men's Boots, Athletic Shoes, and Dress / Formal Shoes were the front-runners in the Men's Shoes category last year. As with women's clothing, these all make sense given the seasonal weather. A good pair of boots can be essential for tough outdoor conditions. Yet the weather doesn't stop people from exercising outdoors and in gyms, so athletic shoes are also a safe bet. Meanwhile, the holidays have lots of formal events (company parties, family celebrations, etc.) that might remind people that their formal shoes could use an upgrade.

Product image courtesy of Bonanza seller rastore
This category represents a strategic item pairing that sellers with tech products might consider. Computers and tablets are popular holiday gifts, and recipients often want the latest software to go with their new device. This category also offers unique advantages like zero shipping costs for digital downloads, low shipping costs for software in (typically small) physical boxes, and reduced inventory storage requirements.

Product image courtesy of Bonanza seller apieceofcake
Vitamins and dietary supplements are generally strong sellers year-round, but they particularly shine around New Year's resolution time, as shoppers turn their focus to health & wellness in the coming year. Vitamins and dietary supplements are just what many shoppers are looking for to take their health to the next level.

Product image courtesy of Bonanza seller PowerPros
This is proof that the internet and streaming services like Netflix still haven't conquered the home movie business (not yet, at least). With advantages such as higher image quality, disc-only extras, and collectibility, these physical documents of cinema are still very much in demand. They also make for affordable, fun, and easy gifts, making them a good bet for the holiday season. Be sure to research popular, famous, and collectible titles. You might also consider specializing in particular genres of film, if you're looking for a niche market.

Product image courtesy of Bonanza seller Watch_Center
The Jewelry and Watches category is popular on Bonanza year-round, but watches comprised the largest portion of holiday sales in this category on Bonanza last year by a large margin. Part of this could be attributed to shoppers treating themselves or close friends to this timeless (heh) luxury item. There's also the trend of smart watches to consider. These are becoming increasingly widespread as people discover their convenience and health benefits, and with many being relatively affordable, they make popular gifts.
Many smart watches are compatible with custom watch bands, which may be a low-cost item for sellers to consider carrying. Similarly to #6 in this list (software), stocking up on complimentary item pairings like these can help keep shoppers in your business's ecosystem. You could even bundle custom watch bands into purchases or include them as gifts to help build customer satisfaction and loyalty.

Product image courtesy of Bonanza seller CoutureFashions
Popular on Bonanza year-round, the holidays typically see a surge in this particular category. If it fits with your brand, this is a good one to consider making moves in. Items in this category tend to occupy that rare sweet spot of higher sale price with lower shipping cost, and there is a market for both new and used.
And now….Drumroll, please!

Product image courtesy of Bonanza seller VKwear
This year's projected top selling category is once again Fashion > Men's Clothing. Men's Outerwear and T Shirts & Tank Tops comprised the largest portions of this category's sales last holiday season on Bonanza, and signs suggest similar trends are possible this year.
It makes sense that outerwear (think rain shells, warm coats, and stylish jackets) would be a strong seller during this time of colder temps and rougher weather. Meanwhile, T shirts and tank tops have always been an easy, popular, and affordable gift choice for men, so these sell well during the holidays regardless of regional weather.
Honorable mentions: Home & Garden > Kitchen, Dining & Bar, Home & Garden > Home Improvement, Fashion > Women's Clothing
Average FVF rates for successful sellers in top selling categories
Last but certainly not least, we want to share the average FVF rates that successful sellers in the top 5 projected categories are currently using in their Bonanza Broadcaster settings. If you are selling in these categories, consider changing your Broadcaster commission fee to match these proven rates – you can always switch back if it's not working for your business. Click Selling > Advertise Items to review your Broadcaster settings today.
Fashion > Men's Clothing = 19%
Fashion > Women's Handbags and Bags = 13%
Jewelry & Watches > Watches = 13%
DVDs & Movies > DVD, HD DVD & Blu Ray = 13%
Computers/Tablets & Networking > Software = 19%
New to advertising on Bonanza? Learn more here.
More holiday resources
Don't forget to check out our Holiday Workshop, a series of articles that cover all the elements of holiday success, and if our support team can be of assistance, drop us a line anytime via email at support@bonanza.com.
From our family to yours, happy holidays!