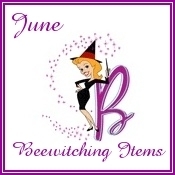 joined 09/12/08
active 09/05/19
About Me
This booth sells:
Gold and Sterling Silver Jewelry
Craft Books and Kits
Yarn
Hand Made Items
Craft, Crochet and Cross Stitch Magazines
Craft Supplies
Knitting and Quilting Magazines
Cocktail and Evening Clothes
Comics
Jigsaw Puzzles and More!
I'm retired from BellSouth--husband retired from Lockheed. I love gardening, reading, crafts, animals...