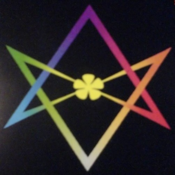 joined 10/28/12
active 09/28/23
About Me
I am certified Reiki master, Crystal healing Theraphyst and Shaman-healer with a large more then 40-year experience. I live and practicing in Latvia.
My spiritual journey has passed through Reiki, Siberian Shamanism, Buddhism, Wiccan, high magic, occult, Voodoo, Crowley's Magic.
I have Usui Tibetan Master Level and Reiki Level IIIC,...