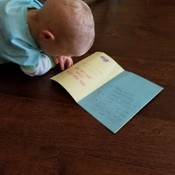 joined 03/06/18
active 02/23/21
About Me
I have created this booth to provide donations to Shriner's Childrens Hospital in Greenville,SC (This is where my grandson gets treated for his scolious) and to the
1p36 DeletionSyndrome.org organization.
If there are items you are not interested in purchasing. Donations can be made directly to Shriner's,Greenville SC and the...