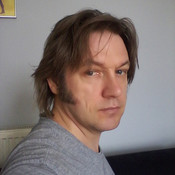 joined 05/14/17
active 11/04/20
About Me
Hi, my name is Dan Avenell, and I'm a professional artist, based in London, UK.
I usually create my art with pen and ink, then scan it into Photoshop and finish digitally. I also work in traditional media such as acrylics, oils, and the silk-screen process.
I enjoy working on...