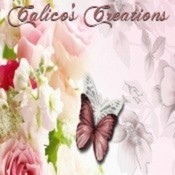 joined 06/29/09
active 09/26/23
About Me
Thank you for visiting and Welcome!
Bonnie (calico1953) started crafting when she was young. She paints, sews, crafts, taught ceramics and paints them. She also knits and crochets and has a zest for helping others. She is disabled but still loves to do everything she can.
She supports and raises...