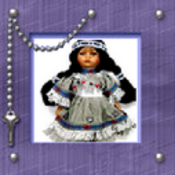 joined 03/06/09
active 08/07/19
About Me
I am a single mother, raising my two teenage sons, a dog, a cat, an aquarium full of fish while trying to make ends meet on disability. I also have three grown children, and three beautiful granddaughters.
I've only been selling on Bonanzle for few months now, but have already...
Stockpiled doesn't have any items in their booth!