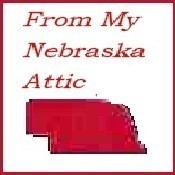 joined 08/29/10
active 08/16/21
About Me
Welcome to my booth FROM MY NEBRASKA ATTIC offered by FromMyAttic.
This booth features a variety of treasures. Most items are retro or vintage or antique. In other words, they are "old-stuff". "Old" could mean the 1880s, 1930s, 1950s or the 1980s. There are also a few newer collectibles. Some...
FromMyAttic doesn't have any items in their booth!