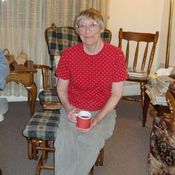 joined 02/19/09
active 11/09/13
About Me
Hello, and welcome to my booth. I'm located on the Mesabi Iron Range in the State of Minnesota.
I'll continue to carry lightweight reasonably inexpensive items and be happy to pack everything you might buy all in one package, to save on postage costs for you.
Pretty_Little_Things doesn't have any items in their booth!