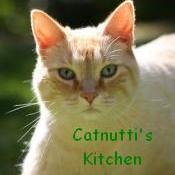 joined 06/21/10
active 06/16/19
About Me
I have been Catnutti's Collectibles here on Bonanza since June of 2009. I decided that I needed to have another booth for all my kitchen items. This booth will have many vintage items that will still be very useful in your kitchen.
My avatar for this booth is my cat...
CatnuttiToo doesn't have any items in their booth!