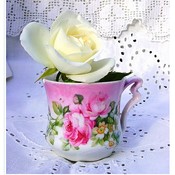 joined 02/22/13
active 01/10/19
About Me
Life is grand. That's my story and I'm sticking to it!
I'm no expert but try to describe my items as accurately
as possible. Please feel free to contact me with
any questions and thanks for visiting "Suitethings". ~@@~
A wish for you . . .
"Work like you don't...
suitethings doesn't have any items in their booth!