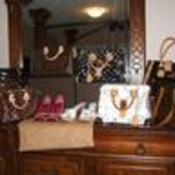 joined 09/24/08
active 08/25/12
About Me
Hi, I have been collecting Louis Vuitton for over 10 years. I would never own a fake bag, not only is it illegal to buy/sell fake LV but its just plain wrong!
I am also an active tPFer with over 7800 posts.
RGrossman02 doesn't have any items in their booth!