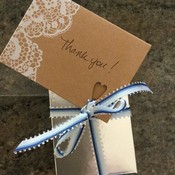 joined 10/03/12
active 04/24/19
About Me
WELCOME from San Diego, California!
I am happy to be apart of the Bonanza community. Spent years selling at ebay from
2002-2015, then on and off from 2015-2017. As of July 1, 2017 I'm the proud owner
of a second booth here at Bonanza - VintageSweetheart.
I love to shop...