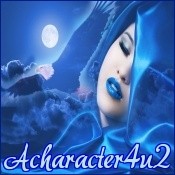 joined 01/21/09
active 05/13/17
About Me
I have a little in my booth for everyone. I have Nascar, Disney Princess, Bratz, Bath Sets, and MORE!! I have another booth http://www.bonanzle.com/booths/Bootz for the hottest new styles at discounted prices.
Twitter: http://twitter.com/acharacter4u2
Blogspot: http://acharacter4u2.blogspot.com/
Blogspot: http://mindtoyoursnews.blogspot.com/
Myspace: http://www.myspace.com/460488506
Plumdrop: http://www.plumdrop.com/members/acharacter4u2
Squidoo: http://www.squidoo.com/bonanzlebooths
Facebook: http://www.facebook.com/home.php#/home.php
If you would like...
acharacter4u2 doesn't have any items in their booth!