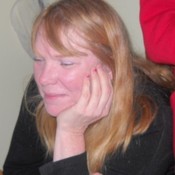 joined 03/23/10
active 06/26/20
About Me
Hello.
Thank you for visiting my booth. Please feel free to ask questions.
Some feedback from ebay


Product showed up quick and as described. Buyer: Member idgruntgoo ( Feedback Score Of 43) Mar-29-10 07:15
WebTV Sony Internet Terminal with wireless keybroad (#110502346641) US $29.95 View Item
Great transaction! its a...
sunshinegold1 doesn't have any items in their booth!