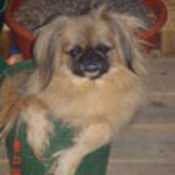 joined 01/11/09
active 10/15/21
About Me
I'm the quiet type. I enjoy spending time with my husband, kids, granddaughter and our pekingeses. I enjoy working outside in my flower garden. I also like taken pictures.
If you have any questions about my items please ask.
All items are in stock at time of listing, should an...
Janmac2 doesn't have any items in their booth!