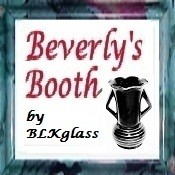 joined 01/10/09
active 04/07/19
About Me
Welcome to Beverly's Booth maintained by BLKGLASS! I included various logos in my booth banner so you would recognize me. I have used the logos on glass research sites, selling sites as avatars and on glass chat areas.
The majority of the offerings in this booth are glassware made from...
BLKGLASS doesn't have any items in their booth!