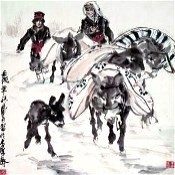 joined 01/04/09
active 03/09/11
About Me
Graceful Artifacts'
Architectural Garden Interior
The Last Word:
Main Entry: grace·ful - Function: adjective
Date: 1557 : displaying grace in form or action : pleasing or attractive in line, proportion, or movement.
Enjoy your passion. Collecting is a legend shared and we become part of the history. To have survived...
GracefulArtifacts doesn't have any items in their booth!
My Badges
This user has not yet collected any badges.