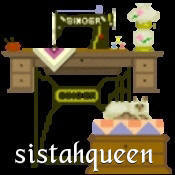 joined 12/21/08
active 04/24/20
About Me
Thank you so much for stopping by.....
It is my pleasure to offer sewing and craft related items in this booth.....
I am a crafter " from way back "...(as we say in the South - means - for a long time)...However,I am an Aries with a short attention span...I...
sewandsew doesn't have any items in their booth!