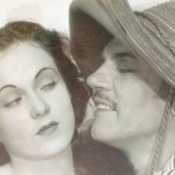 joined 11/21/09
active 08/12/22

About Me
Welcome to my booth!
After working 25 years at Educational Testing Service in Princeton NJ, I decided to throw caution to the wind, resign, relocate to Florida and thus embark on a new career.
I've been selling Vintage Movie Photos since 2004 with over 9,000 positive feedback comments. I have...