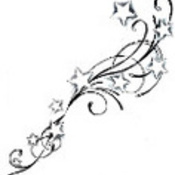 joined 09/05/08
active 11/05/12
About Me
Lets see, where to begin.... I am a 32 yr old SAHM of four children. Two boys and two girls. I have lived in Texas the majority of my life. I have two brothers and one sister, well two if you count the Ex SIL.
I began selling things online...
StarsTreasureBox doesn't have any items in their booth!