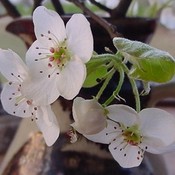 joined 01/27/12
active 07/25/21
About Me
.....Welcome! This is my second booth here on Bonanza. As I added more and more
items to my first booth, RedbirdRidge, it seemed better to separate the books
from the collectibles.
.....I live WAY out in the country. Love walking in the woods, reading,
gardening, woodworking. Having traveled extensively most...
RedbirdRidgeBooks doesn't have any items in their booth!