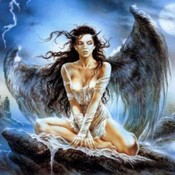 joined 07/28/15
active 04/05/16
About Me
Order of the Ancient Demons
My name is Lady Lilith and I am the Grandmistress of the Order of the Ancient Demons. My Patroness is Lilith.
We are a Left Hand Path organization and work with demons, fallen angels, succubi, incubi, vampires and much more supernatural creatures to achieve our...
Lady_Lilith doesn't have any items in their booth!