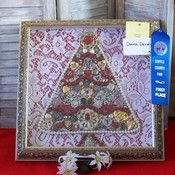 joined 09/19/11
active 01/30/20
About Me
I am a cancer survivor. Pink, is my color. I am a female. I Loveeee to pick, every nook and cranny, of every flea market, junk store, even, your house, if you give me a call.
Thus, the name of my booth, Pinkchicpicker!
I have sold on line, for three...
PinkChicPicker doesn't have any items in their booth!