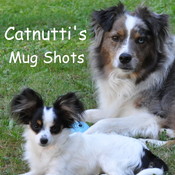 joined 09/03/11
active 09/22/19
About Me
I am also known as Catnutti (Catnutti's Collectibles) and CatnuttiToo (Catnutti's Kitchen). This will be my 3rd booth set up especially for Coffee mugs and shot glasses.
I live in Myrtle Creek, Oregon with my husband, 2 dogs: Reo is a black and white 10 month old Border Collie mix...
CatnuttiAgain doesn't have any items in their booth!