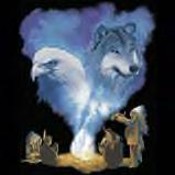 joined 08/03/11
active 05/18/22
About Me
Hi! I am ladyhawk549 over on eBay. Many of you will remember I sold reiki (prices of 99 cents and up) as well as spirits and entities.
Follow me on facebook @ https://www.facebook.com/LadyDanu9
Member OBOD (Order Bards Ovates & Druids), BMDO (Black Mountain Druid Order) & DHN (Distant Healing Network)
...