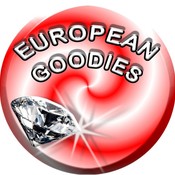 joined 10/22/08
active 11/07/16
About Me
Hello and a warm Welcome, Visitor!
I'm a little (old ?) German Lady and I live in US since 1995.
You would have a 'ball' if you would hear me speak.
But thankfully, text and e-mails show no funny accent.
Sometimes, though, my written sentences might seem a little "backwards"...
EuropeanGoodies doesn't have any items in their booth!