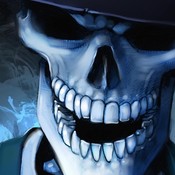 joined 01/26/15
active 05/11/21
About Me
Welcome to the Dark Side, where you have a Coven of 13 at your service. You will find an interesting and eclectic array of haunted items, conjurations and services from the dark side.
A little about our work:
We are a Coven of 13, offering our talents to the public....