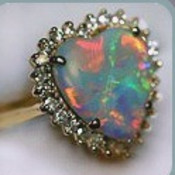 joined 05/04/09
active 07/04/22
About Me
This store carries the following merchandise.
Antique Jewelry
Estate Jewelry
Gold Jewelry
Gemstone Jewelry
Vintage Jewelry
14k
10k
18k
9k
24k
Fine Jewelry
Puzzle Rings
Gold Figural Charms
Gold
Earrings
Bracelets
Pendants
Pearls
Aroma Jewels
Western Purses
Western Accessories
-----------------------------

Hello & welcome to my booth! Thank you for taking...