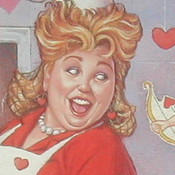 joined 04/15/11
active 04/17/12
About Me
I love old glass, pottery, china, and linens... and auctions!
Have a small, grass-roots publishing company, from whence I sell my own faith-based writing for children. I do most of my own illustrations and design the bookcovers as well a publish the books - all at home! DoveQuill Publishing does...
Dovie doesn't have any items in their booth!