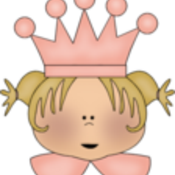 joined 10/16/08
active 05/20/14
About Me
My name is Saundra. I love to shop for bargains, mostly cute childrens items. I enjoy selling on line, reading, scrapbooking. I do crafts and sew(really just buy cloth and patterns) Some day I will sew or sell my treasures! I read, anything by Particia Cornwell and James Patterson.
http://sonsandie1507.blogspot.com/
sonsandie1507 doesn't have any items in their booth!