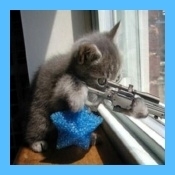 joined 01/13/11
active 07/22/13
About Me
Hi Everyone,
I'm new but I hope to be here for a long time. I've been selling online since I quit my drywall job of 25 years a few years back. I also used to drive a mean Thunder Car in Florida back in the 80s.
My friends call me...
TripleGSales doesn't have any items in their booth!