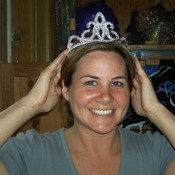 joined 12/10/12
active 04/14/21
About Me
"It's a Beautiful Day"
I'm a California gal and I have lived all over the States. I went to college and got my paper for Interior Design, along the way I fell in love with glass beads.
After college I opened my bead shop in a historic Tower Theater District...