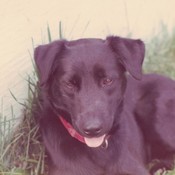 joined 08/04/16
active 12/06/21
About Me
I'm a semi-retired computer tech with a passion for problem solving. I used to own a computer store but closed it a while back and what you see in my booth is left over inventory.
What you see in the photo is my dog "Pat". We shared many happy years...
esspy5 doesn't have any items in their booth!