This guest blog was written by a representative from noissue.co.
Ecommerce and sustainable packaging are two phrases that you rarely see together in the same sentence. Why? Because the combination is a bit of an oxymoron. When we think of eCommerce packaging, we think of miles of plastic wrapping, bubble-wrap and packing peanuts – nothing very eco-friendly! But this picture is slowly changing. Consumers now expect online businesses to integrate environmentally-friendly solutions into their operations – and this includes packaging! According to a European based study by Coleman Parkes Research in 2018, 92% of consumers would choose paper-based over plastic-based packaging, and 88% want more information written on packaging about its sustainability. If can you meet these consumer expectations, you stand to benefit massively as a brand.
In a nutshell, your packaging demonstrates to your consumers how sustainable your business is. After all, it's the first thing your customer sees when their order arrives. And first impressions can significantly impact how brand loyal your customers remain. Just as a positive packaging experience can be incredibly beneficial, a negative experience can seriously damage brand perception, even with an excellent product.
Sustainable packaging can be a big selling point for your brand. As well as doing your bit to protect the planet, it also signals to your customer that environmental responsibility is one of your core values. This Earth Day, we wanted to share three ways to make the most out of your sustainable packaging.
1. Cut down where you can
When businesses look for sustainable packaging they'll oftentimes find recycled or recyclable options, or even compostable packaging. All of these are fantastic, green alternatives to plastic. But this isn't the only route to being more sustainable in your packaging choices. Don't forget that 'reduce' is the first R before 'reuse' and 'recycle' come into play! Packaging sustainably begins with assessing how efficient your current set up is. If a piece of packaging is simply there to fill space, then that's the first thing you can change.
Take a look at your current design, and work out where you might be able to cut corners. Could you switch to smaller boxes to reduce the need for packaging filler? Could mailer envelopes for smaller orders work? Could you swap out plasticized cellophane for tissue paper? Small changes like this will go a long way towards reducing your environmental impact.
2. Stay brand-focused
As you consider sustainable packaging, don't forget to keep your branding front and center. It makes your investment worthwhile by allowing you to showcase your brand much more effectively. In eCommerce, you have fewer touch points with your customer, which means fewer opportunities to make a memorable impression. If you want to turn a customer into repeat business, then you need to show them why your brand is a cut above the rest. Custom sustainable packaging offers you the perfect opportunity.
When a customer posts on Instagram with a photo of their recent purchase with your branded packaging as the backdrop, you stand to gain that social recognition. An attractive design makes your packaging much more engaging, and can be a real focal point for your brand. This makes it far more likely that your customers will want to share and talk about it (and its eco-friendliness!) compared with plain packaging that's sustainable but unremarkable. Packaging which is both better for the planet and an excellent branding tool will make your brand a real trendsetter.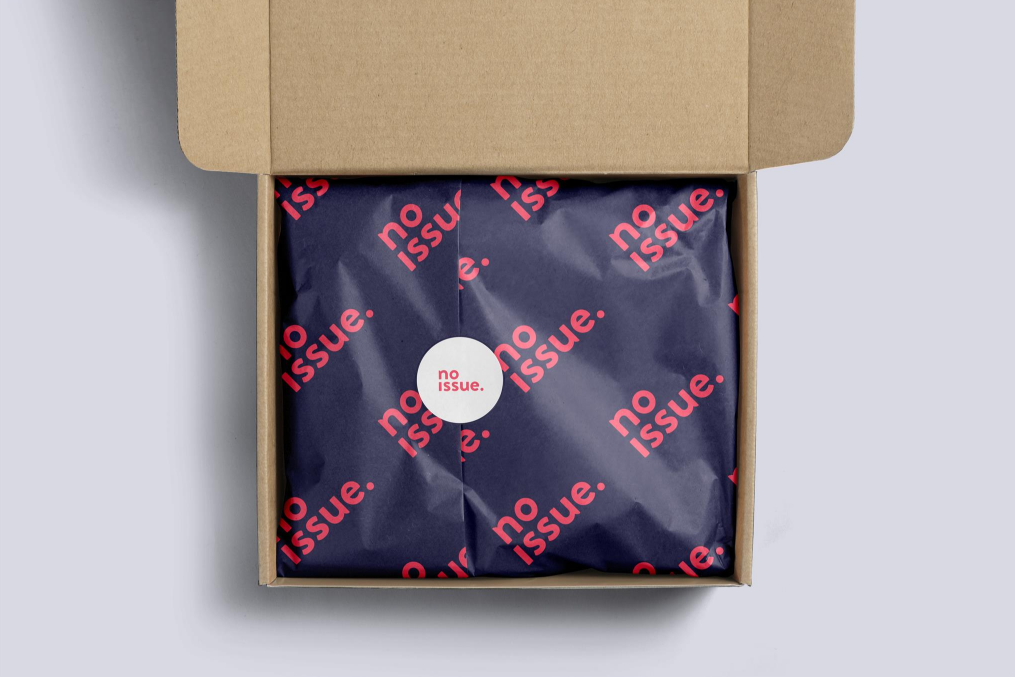 3. Marketing your sustainable design
Actually adopting eco-friendly packaging is the most important part of becoming a more sustainable brand. But far too many companies adopt a sustainable practice and then neglect to let their customers know about it. From a practical standpoint, if consumers don't know that your packaging is recyclable or biodegradable, they might dispose of it in the general waste! It's also impossible for you to leverage your investment in sustainability as a selling point. In a nutshell, how you market your sustainable packaging is just as important as what packaging you decide to get.
Consider putting packaging inserts in your orders that talk about your packaging design and how to correctly dispose/reuse it. Add a section to your website that lays out your environmental commitment and how you aim to achieve it. This shows your customer that you are a sustainable brand that they can trust.
In sum, sustainable packaging stands to benefit your brand as well as benefitting the planet. This doesn't have to mean a total packaging revamp - taking the time to evaluate your design and reduce the amount of materials it uses is a great start to lowering your environmental impact. Custom sustainable options will give you the ability to link your brand directly to your sustainability efforts. More and more consumers are seeking out brands which make credible commitments to sustainability, so meeting these expectations will really set you apart from the crowd.
You can check out noissue's full sustainable packaging study here. Interested in purchasing some branded items for your booth? Try noissue! Use the code Bonanza10 when you sign up and receive a permanent discount of 10% off. Happy Earth Day!
This guest blog was written by a representative from noissue.co.