WB09T10002 GE Radiant Spring Element Genuine and similar items
WB09T10002 GE Radiant Spring Element Genuine OEM WB09T10002
View full item details »
Shipping options
This reflects the seller's handling time and may not include time spent in transit.
If you have questions about shipping, please contact the seller.
Offer policy
You can make your offer during the checkout process as long as you do not live in a state where marketplace facilitator tax laws exist.
Check your state
. If you are on a mobile device, please message the seller directly to submit your offer.
Return policy
Replacement product available within 30 days
Purchase protection
Payment options
PayPal, MasterCard, Visa, Discover, and American Express accepted
View full item details »
Shipping options
This reflects the seller's handling time and may not include time spent in transit.
If you have questions about shipping, please contact the seller.
Offer policy
You can make your offer during the checkout process as long as you do not live in a state where marketplace facilitator tax laws exist.
Check your state
. If you are on a mobile device, please message the seller directly to submit your offer.
Return policy
Replacement product available within 30 days
Purchase protection
Payment options
PayPal, MasterCard, Visa, Discover, and American Express accepted
Item traits
| | |
| --- | --- |
| Category: | |
| Quantity Available: | 25 in stock |
| Condition: | New |
| Brand: | GE |
| Model: | JBP64WB4WW |
| MPN: | WB09T10002 |
| UPC: | Does not apply |
| Color: | Red |
Listing details
| | |
| --- | --- |
| Seller policies: | |
| Shipping discount: | Seller pays shipping for this item. |
| Posted for sale: | More than a week ago |
| Item number: | 856141743 |
Item description
WB09T10002 GE Radiant Spring Element Genuine OEM WB09T10002 Today's Sale Price: 8.65 WB09T10002 GE Radiant Spring Element Genuine OEM WB09T10002 * WB09T10002 GE Radiant Spring Element Genuine OEM WB09T10002 * 90 Day Warranty From Manufacturer * Brand New OEM Part * OEM Quality * All parts are model specific, please message us with your model # and serial # so we can make sure this fits your appliance * All Warranties require a model number and serial number off of the appliance they were installed on. Product Details: Compatible Brand: General Electric (GE) brands include General Electric, GE, Hotpoint, RCA, and Kenmore. (In rare instances some LG parts will be manufactured for GE). This part number has changed over the years. This is a detailed list of all known cross reference numbers. Please note, every time a part number is cross referenced, this might indicate that it has been redesigned and might come with more or less or no additional components such as screws or wire-ring components. Latest Part Number From Manufacturer - WB09T10002, All Other Cross Reference Numbers And Supercedures - AP2019914, 874673, AH230622, EA230622, PS230622, WB9T10002. This part fits in the following model numbers: (Please note this is not a complete list). If you want to search for your model quickly, use the Control-F search option in windows. WB09T10002 Fits the Following Appliance Models CS975SD1SS CS975SD2SS CS975SD3SS CS975SD3SS CS980SN1SS CS980SN1SS CS980SN1SS CS980SN2SS CS980SN2SS CS980SN3SS CS980SN3SS CS980ST1SS CS980ST1SS CS980ST1SS CS980ST2SS CS980ST2SS CS980ST3SS CS980ST4SS CS980ST5SS CS980ST5SS ECBP70SK1SS ECBP70SK2SS ECBP70SK3SS ECBP70SK4SS ECBP70WK1WW ECBP70WK2WW ECBP70WK3WW ECBP70WK4WW ECBP82DM1WW ECBP82DM1WW ECBP82DM2WW ECBP82DM2WW ECBP82SK1SS ECBP82SK1SS ECBP82SK2SS ECBP82SL1SS ECBP82SL2SS ECBP82SM1SS ECBP82SM2SS ECBP82WK1WW ECBP82WK1WW ECBP82WK2WW ECBP82WL1WW ECBP82WL2WW EER2000C00BB EER2000C00CC EER2000C00WW EER2000C04BB EER2000C04CC EER2000C04WW EER2000M01BB EER2000M01CC EER2000M01WW EER2000M02BB EER2000M02CC EER2000M02WW EER2001M01SS EER2001M01SS EER2001M02SS EER2001M02SS EER2001M02SS EER2002M01BS EER2002M02BS EER3000D00BB EER3000D00CC EER3000D00TW EER3000D01BB EER3000D01CC EER3000D01TW EER3000F01BB EER3000F01BB EER3000F01CC EER3000F01CC EER3000F01TW EER3000F01TW EER3000H01BB EER3000H01KC EER3000H01TW EER3000H02BB EER3000H02KC EER3000H02TW EER3000K01BB EER3000K01KC EER3000K01TW EER3000K02BB EER3000K02KC EER3000K02TW EER3000L01BB EER3000L01KC EER3000L01TW EER3000L02BB EER3000L02KC EER3000L02TW EER3001D00SS EER3001D01SS EER3001F01SS EER3001H00SS EER3001H01SS EER3001H02SS EER3001K01SS EER3001K01SS EER3001K01SS EER3001K02SS EER3001K02SS EER3001L01SS EER3001L02SS EER3002D00CC EER3002D01CC EER3002F01CC EER3002F01CC EER3002H00CC EER3002H01CC EER4000N01BB EER4000N01WW EER4001N01SS JA624RN1SS JA624RN1SS JAP02SN1SS JAP02SN1SS JAP02SN3SS JAP02SN4SS JB500CD1CC JB500WD1WW JB600CD1CC JB600WD1WW JB600WH1WW JB600WH3WW JB600WH4WW JB640DN1BB JB640DN1BB JB640DN1CC JB640DN1CC JB640DN1WW JB640DN1WW JB640MN1BS JB640SN1SS JB640SN1SS JB650DN1BB JB650DN1BB JB650DN1WW JB650DN1WW JB650SN1SS JB650SN1SS JB660DM1BB JB660DM1WW JB660DM2BB JB660DM2WW JB660MM2GS JB660MM2GS JB660MM2GS JB660SM1SS JB660SM2SS JB660SM2SS JB690DN1BB JB690DN1BB JB690DN1WW JB690DN1WW JB700BD1BB JB700BD2BB JB700CD1CC JB700CD2CC JB700SN1SS JB700WD1WW JB700WD2WW JB710BF1BB JB710BF2BB JB710BH1BB JB710BH2BB JB710BH3BB JB710CF1CC JB710CF2CC JB710CH1CC JB710CH2CC JB710CH3CC JB710DM1WW JB710DM2WW JB710SH1SS JB710SH2SS JB710SH2SS JB710SH3SS JB710SH3SS JB710SK1SS JB710SK1SS JB710SK1SS JB710SK2SS JB710SK2SS JB710SK3SS JB710SK3SS JB710SK4SS JB710SK4SS JB710SK5SS JB710SM1SS JB710SM2SS JB710SM2SS JB710WF1WW JB710WF2WW JB710WH1WW JB710WH2WW JB710WH3WW JB710WK1WW JB710WK2WW JB710WK3WW JB710WK4WW JB720CN1BB JB720CN1CC JB720CN1WW JB730DN1BB JB730DN1BB JB730DN1WW JB730DN1WW JB730SN1SS JB730SN1SS JB730SN1SS JB800BD1BB JB800CD1CC JB800WD1WW JB900BD1BB JB900BK1BB JB900BK2BB JB900BK3BB JB900BK5BB JB900BK6BB JB900CD1CC JB900KK1CC JB900KK2CC JB900KK3CC JB900KK5CC JB900KK6CC JB900SK1SS JB900SK2SS JB900SK3SS JB900SK4SS JB900SK5SS JB900SK6SS JB900TK1WW JB900TK2WW JB900TK3WW JB900TK5WW JB900TK6WW JB900WD1WW JB910BK1BB JB910BK2BB JB910BK3BB JB910BK4BB JB910BK5BB JB910BK6BB JB910KK1CC JB910KK2CC JB910KK3CC JB910KK4CC JB910KK5CC JB910KK6CC JB910SK1SS JB910SK2SS JB910SK3SS JB910SL1SS JB910SL2SS JB910SL3SS JB910SL5SS JB910SL6SS JB910TK1WW JB910TK2WW JB910TK3WW JB910TK4WW JB910TK5WW JB910TK6WW JB940AB1AA JB940AB2AA JB940AB4AA JB940BB1BB JB940BB2BB JB940BB4BB JB940CB1CC JB940CB2CC JB940CB4CC JB940KD1CC JB940TD1WW JB940WB1WW JB940WB2WW JB940WB4WW JB960AB1AA JB960AB2AA JB960AB4AA JB960BB1BB JB960BB2BB JB960BB4BB JB960CB1CC JB960CB2CC JB960CB4CC JB960KD1CC JB960TB1WW JB960TB2WW JB960TB4WW JB960WB1WW JB960WB2WW JB960WB4WW JB965SC1SS JB965SD1SS JB968BK1BB JB968BK2BB JB968BK3BB JB968BK4BB JB968BK5BB JB968KK1CC JB968KK2CC JB968KK3CC JB968KK4CC JB968KK5CC JB968SK1SS JB968SK2SS JB968SL1SS JB968SL2SS JB968SL3SS JB968SL4SS JB968SL5SS JB968TK1WW JB968TK2WW JB968TK3WW JB968TK4WW JB968TK5WW JB988BK1BB JB988BK2BB JB988BK3BB JB988BK5BB JB988BK6BB JB988KK1CC JB988KK2CC JB988KK3CC JB988KK5CC JB988KK6CC JB988SK1SS JB988SK2SS JB988SK3SS JB988SK4SS JB988SK5SS JB988SK6SS JB988TK1WW JB988TK2WW JB988TK3WW JB988TK5WW JB988TK6WW JBP62BK1WH JBP62BK2WH JBP62BK3WH JBP62BK4WH JBP62BM1WH JBP62BM2WH JBP62DM2BB JBP62DM2WW JBP64BB1AD JBP64BB1WH JBP64BB2AD JBP64BB2CT JBP64BB2WH JBP64BB4AD JBP64BB4WH JBP64BB5WH JBP64BH1CT JBP64BH1WH JBP64BH2CT JBP64BH2WH JBP64BH3CT JBP64BH3WH JBP64CK1CC JBP64CK2CC JBP64CK3CC JBP64CK4CC JBP64DM1CC JBP64DM1WW JBP64DM2CC JBP64DM2WW JBP64SH1SS JBP64SH2SS JBP64SH3SS JBP64WB1WW JBP64WB4WW JBP64WB5WW JBP64WH1WW JBP64WH2WW JBP64WH3WW JBP64WK1WW JBP64WK2WW JBP64WK3WW JBP64WK4WW JBP65BK1BB JBP65BK2BB JBP65BK3BB JBP65BK4BB JBP65DM1BB JBP65DM1WW JBP65DM2BB JBP65DM2WW JBP65MK1BS JBP65MK2BS JBP65MK3BS JBP65MK4BS JBP65MM1BS JBP65MM2BS JBP65MM2BS JBP65SK1SS JBP65SK2SS JBP65SK3SS JBP65SK4SS JBP65SM1SS JBP65SM2SS JBP65SM2SS JBP65WK1WW JBP65WK2WW JBP65WK3WW JBP65WK4WW JBP66AB1AA JBP66AB2AA JBP66AB4AA JBP66BB1AD JBP66BB1CT JBP66BB1WH JBP66BB2AD JBP66BB2CT JBP66BB2WH JBP66BB4AD JBP66BB4WH JBP66BB5WH JBP66BH1CT JBP66BH1WH JBP66BH2CT JBP66BH2WH JBP66BH3CT JBP66BH3WH JBP66BK1CT JBP66BK1CT JBP66BK1WH JBP66BK1WH JBP66BK2CT JBP66BK2CT JBP66BK2WH JBP66BK2WH JBP66BK3CT JBP66BK3CT JBP66BK3CT JBP66BK3WH JBP66BK3WH JBP66BK3WH JBP66BK4CT JBP66BK4CT JBP66BK4WH JBP66BK4WH JBP66CB1CC JBP66CB2CC JBP66CH1CC JBP66CH2CC JBP66CH3CC JBP66CK1CC JBP66CK1CC JBP66CK2CC JBP66CK2CC JBP66CK3CC JBP66CK3CC JBP66CK3CC JBP66CK4CC JBP66CK4CC JBP66DM1BB JBP66DM1BB JBP66DM1BB JBP66DM1CC JBP66DM1CC JBP66DM1CC JBP66DM1WW JBP66DM1WW JBP66DM1WW JBP66DM2BB JBP66DM2BB JBP66DM2CC JBP66DM2CC JBP66DM2WW JBP66DM2WW JBP66EH1BB JBP66EH2BB JBP66EK1BB JBP66EK1BB JBP66EK2BB JBP66EK2BB JBP66EK3BB JBP66EK3BB JBP66EK3BB JBP66EK4BB JBP66EK4BB JBP66SH1SS JBP66SH2SS JBP66SH3SS JBP66SK1SS JBP66SK1SS JBP66SK1SS JBP66SK1SS JBP66SK1SS JBP66SK1SS JBP66SK2SS JBP66SK2SS JBP66SK2SS JBP66SK2SS JBP66SK2SS JBP66SK2SS JBP66SK3SS JBP66SK3SS JBP66SK3SS JBP66SK3SS JBP66SK3SS JBP66SK3SS JBP66SK4SS JBP66SK4SS JBP66SK4SS JBP66SK4SS JBP66SK4SS JBP66SK4SS JBP66SM1SS JBP66SM1SS JBP66SM1SS JBP66SM2SS JBP66SM2SS JBP66WB1WW JBP66WB2WW JBP66WB4WW JBP66WB5WW JBP66WH1WW JBP66WH2WW JBP66WH3WW JBP66WK1WW JBP66WK1WW JBP66WK1WW JBP66WK2WW JBP66WK2WW JBP66WK2WW JBP66WK3WW JBP66WK3WW JBP66WK3WW JBP66WK3WW JBP66WK4WW JBP66WK4WW JBP66WK4WW JBP66WK5WW JBP67BD1CT JBP67BD1WH JBP67BD2CT JBP67BD2WH JBP67BF1CT JBP67BF1WH JBP67BH1CT JBP67BH1WH JBP67BH2CT JBP67BH2WH JBP67BH3CT JBP67BH3WH JBP67BK1CT JBP67BK1WH JBP67BK2CT JBP67BK2WH JBP67BK3CT JBP67BK3WH JBP67BK4CT JBP67BK4WH JBP67BK5WH JBP67CM1BB JBP67CM1CC JBP67CM1WW JBP67CM2BB JBP67CM2CC JBP67CM2WW JBP67DH1CT JBP67DH1WH JBP67DH1WW JBP67DH2CT JBP67DH2WH JBP67DH3CT JBP67DH3WH JBP67GH2WW JBP67GH3WW JBP67SH1SS JBP67SH2SS JBP67SH3SS JBP67SK1SS JBP67SK2SS JBP67SK3SS JBP67SK4SS JBP67SM1SS JBP67SM2SS JBP67SM2SS JBP67WD1WW JBP67WD2WW JBP67WF1WW JBP67WH1WW JBP67WH2WW JBP67WH3WW JBP67WK1WW JBP67WK2WW JBP67WK3WW JBP67WK4WW JBP68CD1CC JBP68CD2CC JBP68DM1BB JBP68DM1BB JBP68DM1CC JBP68DM1CC JBP68DM1WW JBP68DM1WW JBP68DM2BB JBP68DM2CC JBP68DM2WW JBP68DXM1WW JBP68DXM2WW JBP68HD1CC JBP68HD1WW JBP68HD2CC JBP68HD2WW JBP68HH1BB JBP68HH1CC JBP68HH1WW JBP68HH2BB JBP68HH2CC JBP68HH2WW JBP68HH3CC JBP68HH3WW JBP68HK1BB JBP68HK1CC JBP68HK1WW JBP68HK2BB JBP68HK2CC JBP68HK2WW JBP68HK3BB JBP68HK3CC JBP68HK3WW JBP68HK4BB JBP68HK4CC JBP68HK4WW JBP68MK1BS JBP68MK1BS JBP68MK2BS JBP68MK2BS JBP68MK2BS JBP68MK3BS JBP68MK3BS JBP68MK3BS JBP68MK4BS JBP68MK4BS JBP68MK4BS JBP68MM1BS JBP68MM1BS JBP68MM2BS JBP68SH1SS JBP68SH2SS JBP68SH3SS JBP68SK1SS JBP68SK2SS JBP68SK3SS JBP68SK4SS JBP68SM1SS JBP68SM1SS JBP68SM2SS JBP68SM2SS JBP68WD1WW JBP68WD2WW JBP68WXF2WW JBP68WXH1WW JBP68WXH2WW JBP68WXH3WW JBP68WXK1WW JBP68WXK2WW JBP68WXK3WW JBP68WXK4WW JBP69BD1BB JBP69BD2BB JBP69BF3BB JBP69BH1BB JBP69BH2BB JBP69BH2BB JBP69BH3BB JBP69CD1CC JBP69CD2CC JBP69CF3CC JBP69CH1CC JBP69CH2CC JBP69CH3CC JBP69SF3SS JBP69SH1SS JBP69SH2SS JBP69SH3SS JBP69WD1WW JBP69WD2WW JBP69WF3WW JBP69WH1WW JBP69WH2WW JBP69WH3WW JBP70BK1BB JBP70BK2BB JBP70BK3BB JBP70BK4BB JBP70BK5BB JBP70DM1BB JBP70DM1WW JBP70DM2BB JBP70DM2WW JBP70SK1SS JBP70SK2SS JBP70SK3SS JBP70SK4SS JBP70SM1SS JBP70SM2SS JBP70SM2SS JBP70WK1WW JBP70WK2WW JBP70WK3WW JBP70WK4WW JBP71BH1CT JBP71BH1WH JBP71BH2CT JBP71BH2WH JBP71BH3CT JBP71BH3WH JBP71CH1CC JBP71CH2CC JBP71CH3CC JBP71CK1CC JBP71CK2CC JBP71CK3CC JBP71CK3CC JBP71CK4CC JBP71CK4CC JBP71CM1BB JBP71CM1CC JBP71CM1WW JBP71CM2BB JBP71CM2CC JBP71CM2WW JBP71EJ1BB JBP71EJ2BB JBP71EK1BB JBP71EK2BB JBP71EK3BB JBP71EK3BB JBP71EK4BB JBP71EK4BB JBP71EK5BB JBP71SJ1SS JBP71SJ2SS JBP71SK1SS JBP71SK2SS JBP71SK3SS JBP71SK3SS JBP71SK4SS JBP71SK4SS JBP71SM1SS JBP71SM2SS JBP71SM2SS JBP71WH1WW JBP71WH2WW JBP71WH3WW JBP71WK1WW JBP71WK2WW JBP71WK3WW JBP71WK3WW JBP71WK4WW JBP71WK4WW JBP72BK1BB JBP72BK2BB JBP72BK3BB JBP72BK4BB JBP72DM1BB JBP72DM2BB JBP72KK1CC JBP72KK2CC JBP72KK3CC JBP72KK4CC JBP72SK1SS JBP72SK1SS JBP72SK2SS JBP72SK2SS JBP72SK3SS JBP72SK3SS JBP72SK4SS JBP72SK4SS JBP72SM1SS JBP72SM2SS JBP72SM2SS JBP72TK1WW JBP72TK2WW JBP72TK3WW JBP72TK4WW JBP72TM1CC JBP72TM1WW JBP72TM2CC JBP72TM2WW JBP73HL1BB JBP73HL2BB JBP73HL3BB JBP73ML1BG JBP73ML2BG JBP73ML4BG JBP73SL1SS JBP73SL2SS JBP73SL4SS JBP73WL2WW JBP73WL3WW JBP74DM1BB JBP74DM2BB JBP74SM1SS JBP74SM2SS JBP74SM2SS JBP74SN1SS JBP74TM1WW JBP74TM2WW JBP77DM1BB JBP77DM1WW JBP77DM2BB JBP77DM2BB JBP77DM2WW JBP77DM2WW JBP77MM1BG JBP77MM2BG JBP77MM2BG JBP77SM1SS JBP77SM2SS JBP77SM2SS JBP77TM1WW JBP77TM2WW JBP77TM2WW JBP78AB1AA JBP78AB2AA JBP78AB4AA JBP78BB1BB JBP78BB2BB JBP78BB4BB JBP78CB1CC JBP78DD2BB JBP78DD2CC JBP78DD2WW JBP78DH1BB JBP78DH1CC JBP78DH1WW JBP78DH2BB JBP78DH2CC JBP78DH2WW JBP78DH3BB JBP78DH3CC JBP78DH3WW JBP78GD1SB JBP78GD2SB JBP78GH1SS JBP78SD1SB JBP78SH1SS JBP78SH2SS JBP78SH3SS JBP78WB1WW JBP78WB2WW JBP78WB4WW JBP78WXB1WW JBP78WXB2WW JBP78WXB4WW JBP79AB1AA JBP79AB2AA JBP79AB4AA JBP79AB5AA JBP79BB1BB JBP79BB2BB JBP79BB4BB JBP79BB5BB JBP79CB1CC JBP79CB2CC JBP79CB4CC JBP79CB5CC JBP79KD1CC JBP79KD2CC JBP79SD1SS JBP79SD2SS JBP79TD1WW JBP79TD2WW JBP79WB1WW JBP79WB2WW JBP79WB4WW JBP79WB5WW JBP80BF1BB JBP80BK1BB JBP80BK2BB JBP80BK3BB JBP80BK4BB JBP80BK5BB JBP80CF1CC JBP80CK1CC JBP80CK2CC JBP80CK3CC JBP80CK4CC JBP80DM1BB JBP80DM1CC JBP80DM1WW JBP80DM2BB JBP80DM2CC JBP80DM2WW JBP80KF1CC JBP80KK1CC JBP80KK2CC JBP80KK3CC JBP80KK4CC JBP80SF1SB JBP80SK1SS JBP80SK1SS JBP80SK2SS JBP80SK3SS JBP80SK4SS JBP80SK4SS JBP80SM1SS JBP80SM2SS JBP80SM2SS JBP80TF1WW JBP80TK1WW JBP80TK2WW JBP80TK3WW JBP80TK4WW JBP80TM1CC JBP80TM1WW JBP80TM2CC JBP80TM2WW JBP80WF1WW JBP80WK1WW JBP80WK2WW JBP80WK3WW JBP80WK4WW JBP81BK1BB JBP81BK2BB JBP81BL1BB JBP81BL2BB JBP81BL3BB JBP81DM1BB JBP81DM1BB JBP81DM2BB JBP81DM2BB JBP81KK1CC JBP81KK2CC JBP81KL1CC JBP81KL2CC JBP81SK1SS JBP81SK1SS JBP81SK2SS JBP81SK2SS JBP81SL1SS JBP81SL1SS JBP81SL2SS JBP81SL2SS JBP81SM1SS JBP81SM2SS JBP81SM2SS JBP81TK1WW JBP81TK2WW JBP81TL1WW JBP81TL2WW JBP81TM1CC JBP81TM1CC JBP81TM1WW JBP81TM1WW JBP81TM2CC JBP81TM2CC JBP81TM2WW JBP81TM2WW JBP82BF1BB JBP82CF1CC JBP82KF1CC JBP82SF1SS JBP82TF1WW JBP82WF1WW JBP83HK1BB JBP83HK2BB JBP83HK3BB JBP83HK4BB JBP83MK2BG JBP83MK2BG JBP83MK3BG JBP83MK4BG JBP83MK4BG JBP83SK1SS JBP83SK2SS JBP83SK3SS JBP83SK4SS JBP83SK4SS JBP83TK1WW JBP83TK2WW JBP83TK3WW JBP83TK4WW JBP84BK1BB JBP84BK1BB JBP84BK2BB JBP84BK2BB JBP84BK3BB JBP84BK4BB JBP84BK4BB JBP84CK1CC JBP84DM1BB JBP84DM1BB JBP84DM2BB JBP84DM2BB JBP84KK1CC JBP84KK2CC JBP84KK3CC JBP84KK4CC JBP84SK1SS JBP84SK2SS JBP84SK3SS JBP84SK4SS JBP84SK5SS JBP84SM1SS JBP84SM1SS JBP84SM2SS JBP84SM2SS JBP84TK1WW JBP84TK2WW JBP84TK3WW JBP84TK4WW JBP84TM1CC JBP84TM1CC JBP84TM1WW JBP84TM1WW JBP84TM2CC JBP84TM2CC JBP84TM2WW JBP84TM2WW JBP84WK1WW JBP85AB1AA JBP85AB2AA JBP85BB1BB JBP85BB2BB JBP85BB4BB JBP85CB1CC JBP85CB2CC JBP85CB4CC JBP85KD1CC JBP85TD1WW JBP85WB1WW JBP85WB2WW JBP85WB4WW JBP89BL1BB JBP89BL2BB JBP89DM1BB JBP89DM2BB JBP89SL1SS JBP89SL2SS JBP89SM1SS JBP89SM2SS JBP89SM2SS JBP89TL1WW JBP89TL2WW JBP89TM1WW JBP89TM2WW JBP90BF1BB JBP90KF1CC JBP90SF1SS JBP90TF1WW JBP91BF1BB JBP91KF1CC JBP91SF1SS JBP91TF1WW JBP91WF1WW JBP95BF1BB JBP95KF1CC JBP95SF1SS JBP95TF1WW JBS55BJ1BB JBS55BJ2BB JBS55BJ3BB JBS55BK1BB JBS55BK2BB JBS55BK3BB JBS55BK4BB JBS55CK1CC JBS55CK2CC JBS55CK3CC JBS55CK4CC JBS55DM1BB JBS55DM1BB JBS55DM1CC JBS55DM1CC JBS55DM1WW JBS55DM1WW JBS55DM2BB JBS55DM2BB JBS55DM2CC JBS55DM2CC JBS55DM2WW JBS55DM2WW JBS55MM2BS JBS55MM2BS JBS55MM2BS JBS55SJ1SS JBS55SJ2SS JBS55SK1SS JBS55SK2SS JBS55SK3SS JBS55SK4SS JBS55SM1SS JBS55SM2SS JBS55WJ1WW JBS55WJ2WW JBS55WJ3WW JBS55WK1WW JBS55WK2WW JBS55WK3WW JBS55WK4WW JBS55WK5WW JCB710DM1WW JCB710DM2WW JCB710SM1SS JCB710SM2SS JCB800BK1BB JCB800BK2BB JCB800BK3BB JCB800BK4BB JCB800BK5BB JCB800SK1SS JCB800SK2SS JCB800SK3SS JCB800SK4SS JCB800SK5SS JCB800WK1WW JCB800WK2WW JCB800WK3WW JCB800WK4WW JCB800WK5WW JCB900BK1BB JCB900BK2BB JCB900BK3BB JCB900BK4BB JCB900BK5BB JCB900SK1SS JCB900SK2SS JCB900SK3SS JCB900SK4SS JCB900SK5SS JCB900WK1WW JCB900WK2WW JCB900WK3WW JCB900WK4WW JCB900WK5WW JCB909BK1BB JCB909BK2BB JCB909BK3BB JCB909BK4BB JCB909BK5BB JCB909BK6BB JCB909SK1SS JCB909SK2SS JCB909SL1SS JCB909SL2SS JCB909SL5SS JCB909SL6SS JCB909TK1WW JCB909TK2WW JCB909TK3WW JCB909TK4WW JCB909TK5WW JCB909TK6WW JCB909WK1WW JCB909WK2WW JCB909WK3WW JCB909WK4WW JCB909WK5WW JCB909WK6WW JCB910BK1BB JCB910BK2BB JCB910BK3BB JCB910BK4BB JCB910BK5BB JCB910BK6BB JCB910SK1SS JCB910SK2SS JCB910SL1SS JCB910SL2SS JCB910SL5SS JCB910SL6SS JCB910TK1WW JCB910TK2WW JCB910TK3WW JCB910TK4WW JCB910TK5WW JCB910TK6WW JCB910WK1WW JCB910WK2WW JCB910WK3WW JCB910WK4WW JCB910WK5WW JCB910WK6WW JCB968BK1BB JCB968BK2BB JCB968BK3BB JCB968BK5BB JCB968BK6BB JCB968SK1SS JCB968SL1SS JCB968SL2SS JCB968SL5SS JCB968SL6SS JCB968TK1WW JCB968TK3WW JCB968TK4WW JCB968TK5WW JCB968TK6WW JCB968WK1WW JCB968WK2WW JCB968WK3WW JCB968WK5WW JCB968WK6WW JCBP62DM1WW JCBP62DM2WW JCBP64SJ1SS JCBP64SJ2SS JCBP64SJ3SS JCBP64WJ1WW JCBP64WJ2WW JCBP64WJ3WW JCBP65DM1WW JCBP65DM2WW JCBP65MK1BS JCBP65MK2BS JCBP65MK3BS JCBP65MK4BS JCBP65MM1BS JCBP65MM2BS JCBP65MM2BS JCBP65MM2BS JCBP65SK1SS JCBP65SK2SS JCBP65SK3SS JCBP65SK4SS JCBP65SM1SS JCBP65SM2SS JCBP65SM2SS JCBP65SM2SS JCBP65WK1WW JCBP65WK2WW JCBP65WK3WW JCBP65WK4WW JCBP66BJ2BB JCBP66BJ3BB JCBP66BK1BB JCBP66BK2BB JCBP66BK3BB JCBP66BK4BB JCBP66DM1BB JCBP66DM1WW JCBP66DM2BB JCBP66DM2BB JCBP66DM2BB JCBP66DM2WW JCBP66DM2WW JCBP66DM2WW JCBP66SJ1SS JCBP66SJ2SS JCBP66SJ3SS JCBP66SK1SS JCBP66SK2SS JCBP66SK3SS JCBP66SK4SS JCBP66SM1SS JCBP66SM2SS JCBP66SM2SS JCBP66SM2SS JCBP66WJ1WW JCBP66WJ2WW JCBP66WJ3WW JCBP66WK1WW JCBP66WK2WW JCBP66WK3WW JCBP66WK4WW JCBP67CM1BB JCBP67CM1WW JCBP67CM2BB JCBP67CM2BB JCBP67CM2BB JCBP67CM2WW JCBP67CM2WW JCBP67CM2WW JCBP67SM1SS JCBP67SM2SS JCBP67SM2SS JCBP67SM2SS JCBP68DM1WW JCBP68DM2WW JCBP68DM2WW JCBP68DM2WW JCBP68HJ1WW JCBP68HJ2WW JCBP68HJ3SS JCBP68HJ3WW JCBP68HK1WW JCBP68HK2WW JCBP68HK3WW JCBP68HK4WW JCBP68MK2BS JCBP68MK3BS JCBP68MK4BS JCBP68MM1BS JCBP68MM1BS JCBP68MM2BS JCBP68SJ1SS JCBP68SJ2SS JCBP68SJ3SS JCBP68SK1SS JCBP68SK2SS JCBP68SK3SS JCBP68SK4SS JCBP68SM1SS JCBP68SM2SS JCBP68SM2SS JCBP68SM2SS JCBP70BK2BB JCBP70BK3BB JCBP70BK4BB JCBP70DM1BB JCBP70DM1WW JCBP70DM2BB JCBP70DM2BB JCBP70DM2BB JCBP70DM2WW JCBP70DM2WW JCBP70DM2WW JCBP70SK1SS JCBP70SK2SS JCBP70SK3SS JCBP70SK4SS JCBP70SM1SS JCBP70SM2SS JCBP70SM2SS JCBP70SM2SS JCBP70WK1WW JCBP70WK2WW JCBP70WK3WW JCBP70WK4WW JCBP71CM1BB JCBP71CM1WW JCBP71CM2BB JCBP71CM2BB JCBP71CM2BB JCBP71CM2WW JCBP71CM2WW JCBP71CM2WW JCBP71SM1SS JCBP71SM2SS JCBP71SM2SS JCBP71SM2SS JCBP77DM1BB JCBP77DM1WW JCBP77DM2BB JCBP77DM2BB JCBP77DM2BB JCBP77DM2WW JCBP77DM2WW JCBP77DM2WW JCBP77MM1BG JCBP77MM2BG JCBP77SM1SS JCBP77SM2SS JCBP77SM2SS JCBP77SM2SS JCBP78DM1WW JCBP78DM2WW JCBP78DM2WW JCBP78DM2WW JCBP78SJ1SS JCBP78SJ2SS JCBP78SJ3SS JCBP78SK1SS JCBP78SK2SS JCBP78SK3SS JCBP78SK4SS JCBP78SM1SS JCBP78SM2SS JCBP78SM2SS JCBP78SM2SS JCBP78WJ1WW JCBP78WJ2WW JCBP78WJ3WW JCBP78WK1WW JCBP78WK2WW JCBP78WK3WW JCBP78WK4WW JCBP79DM1WW JCBP79DM2WW JCBP79DM2WW JCBP79DM2WW JCBP79SK1SS JCBP79SK2SS JCBP79SK3SS JCBP79SM1SS JCBP79SM2SS JCBP79SM2SS JCBP79SM2SS JCBP79WK1WW JCBP79WK2WW JCBP79WK3WW JCBP80BK1BB JCBP80BK2BB JCBP80BK3BB JCBP80BK4BB JCBP80CK1CC JCBP80CK2CC JCBP80CK3CC JCBP80CK4CC JCBP80DM1BB JCBP80DM1CC JCBP80DM1WW JCBP80DM2BB JCBP80DM2BB JCBP80DM2BB JCBP80DM2CC JCBP80DM2CC JCBP80DM2CC JCBP80DM2WW JCBP80DM2WW JCBP80DM2WW JCBP80SK1SS JCBP80SK2SS JCBP80SK3SS JCBP80SK4SS JCBP80SM1SS JCBP80SM2SS JCBP80SM2SS JCBP80SM2SS JCBP80WK1WW JCBP80WK2WW JCBP80WK3WW JCBP80WK4WW JCBP81BL1BB JCBP81BL2BB JCBP81DM1BB JCBP81DM1BB JCBP81DM1WW JCBP81DM1WW JCBP81DM2BB JCBP81DM2BB JCBP81DM2BB JCBP81DM2BB JCBP81DM2WW JCBP81DM2WW JCBP81DM2WW JCBP81DM2WW JCBP81SK1SS JCBP81SK2SS JCBP81SL1SS JCBP81SL2SS JCBP81SM1SS JCBP81SM2SS JCBP81SM2SS JCBP81SM2SS JCBP81WJ1WW JCBP81WJ2WW JCBP81WJ3WW JCBP81WK1WW JCBP81WK2WW JCBP81WL1WW JCBP81WL2WW JCBP83HK2BB JCBP83HK2WW JCBP83HK3BB JCBP83HK3WW JCBP83HK4BB JCBP83HK4WW JCBP83HM1BB JCBP83HM1WW JCBP83HM2BB JCBP83HM2BB JCBP83HM2BB JCBP83HM2WW JCBP83HM2WW JCBP83HM2WW JCBP83SK2SS JCBP83SK3SS JCBP83SK4SS JCBP83SM1SS JCBP83SM2SS JCBP83SM2SS JCBP83SM2SS JCBP84BK1BB JCBP84BK1BB JCBP84BK2BB JCBP84BK3BB JCBP84BK4BB JCBP84DM1BB JCBP84DM1BB JCBP84DM1WW JCBP84DM1WW JCBP84DM2BB JCBP84DM2BB JCBP84DM2BB JCBP84DM2BB JCBP84DM2WW JCBP84DM2WW JCBP84DM2WW JCBP84DM2WW JCBP84SK1SS JCBP84SK1SS JCBP84SK2SS JCBP84SK3SS JCBP84SK4SS JCBP84SM1SS JCBP84SM2SS JCBP84SM2SS JCBP84SM2SS JCBP84WK1WW JCBP84WK1WW JCBP84WK2WW JCBP84WK3WW JCBP84WK4WW JCBP85DM1WW JCBP85DM1WW JCBP85DM2WW JCBP85DM2WW JCBP85DM2WW JCBP85DM2WW JCBP85SK1SS JCBP85SK1SS JCBP85SK2SS JCBP85SK3SS JCBP85SK4SS JCBP85SM1SS JCBP85SM2SS JCBP85SM2SS JCBP85SM2SS JCBP85WK1WW JCBP85WK1WW JCBP85WK2WW JCBP85WK3WW JCBP85WK4WW JCBS55DM1WW JCBS55DM2WW JCBS55WK1WW JCBS55WK2WW JCBS55WK3WW JCBS55WK4WW JCS905BK1BB JCS905BK2BB JCS905BK3BB JCS905BK3BB JCS905BK4BB JCS905BK4BB JCS905SK1SS JCS905SK2SS JCS905SK3SS JCS905SK3SS JCS905SK4SS JCS905SK4SS JCS905WK1WW JCS905WK2WW JCS905WK3WW JCS905WK3WW JCS905WK4WW JCS905WK4WW JCS966BD1BB JCS966KD1CC JCS966SD1SS JCS966TD1WW JCS966WD1WW JCS968BF1BB JCS968BF2BB JCS968BF3BB JCS968BF4BB JCS968BF5BB JCS968BF6BB JCS968BK1BB JCS968BK2BB JCS968BK3BB JCS968BK4BB JCS968BK4BB JCS968BK4BB JCS968BK4BB JCS968BK5BB JCS968BK5BB JCS968KF1CC JCS968KF2CC JCS968KF3CC JCS968KF4CC JCS968KF5CC JCS968KF6CC JCS968SF1SS JCS968SF2SS JCS968SF3SS JCS968SF4SS JCS968SF5SS JCS968SF6SS JCS968SK1SS JCS968SK2SS JCS968SK3SS JCS968SK4SS JCS968SK4SS JCS968SK4SS JCS968SK4SS JCS968SK5SS JCS968SK5SS JCS968TF1WW JCS968TF2WW JCS968TF3WW JCS968TF4WW JCS968TF5WW JCS968TF6WW JCS968WK1WW JCS968WK2WW JCS968WK3WW JCS968WK4WW JCS968WK4WW JCS968WK4WW JCS968WK4WW JCS968WK5WW JCS968WK5WW JCSP42BK1BB JCSP42BK2BB JCSP42BK3BB JCSP42BK4BB JCSP42SK1SS JCSP42SK2SS JCSP42SK3SS JCSP42SK4SS JCSP42SN1SS JCSP42WK1WW JCSP42WK2WW JCSP42WK3WW JCSP42WK4WW JCSP46BD1BB JCSP46WD1WW JCSP47BF1BB JCSP47BF2BB JCSP47BF3BB JCSP47BF4BB JCSP47BF5BB JCSP47BF6BB JCSP47SK1SS JCSP47WF1WW JCSP47WF2WW JCSP47WF3WW JCSP47WF4WW JCSP47WF5WW JCSP47WF6WW JD900BK1BB JD900BK2BB JD900BK3BB JD900BK4BB JD900BK4BB JD900CK1CC JD900CK2CC JD900CK3CC JD900CK4CC JD900CK4CC JD900WK1WW JD900WK2WW JD900WK3WW JD900WK4WW JD900WK4WW JD966BD1BB JD966BD2BB JD966CD1CC JD966CD2CC JD966KD1CC JD966SD1SS JD966SD2SS JD966TD1WW JD966TD2WW JD966WD1WW JD966WD2WW JD968BF1BB JD968BF2BB JD968BF3BB JD968BF4BB JD968BF5BB JD968BF6BB JD968BK1BB JD968BK1BB JD968BK2BB JD968BK3BB JD968BK4BB JD968BK4BB JD968BK4BB JD968BK4BB JD968BK5BB JD968KF1CC JD968KF2CC JD968KF3CC JD968KF4CC JD968KF5CC JD968KF6CC JD968KK1CC JD968KK1CC JD968KK2CC JD968KK3CC JD968KK4CC JD968KK4CC JD968KK4CC JD968KK4CC JD968SF1SS JD968SF2SS JD968SF3SS JD968SF4SS JD968SF5SS JD968SF6SS JD968SK1SS JD968SK2SS JD968SK3SS JD968SK4SS JD968SK5SS JD968SK5SS JD968SK5SS JD968SK5SS JD968SK6SS JD968TF1WW JD968TF2WW JD968TF3WW JD968TF4WW JD968TF5WW JD968TF6WW JD968TK1WW JD968TK1WW JD968TK2WW JD968TK3WW JD968TK4WW JD968TK4WW JD968TK4WW JD968TK4WW JD968TK5WW JDP46BD2BB JDP46CD2CC JDP46WD2WW JDP47BF1BB JDP47BF2BB JDP47BF3BB JDP47BF4BB JDP47BF5BB JDP47BF6BB JDP47CF1CC JDP47CF2CC JDP47CF3CC JDP47CF4CC JDP47CF5CC JDP47CF6CC JDP47WF1WW JDP47WF2WW JDP47WF3WW JDP47WF4WW JDP47WF5WW JDP47WF6WW JGB920BEC1BB JGB920BEC2BB JGB920BEC3BB JGB920BEC4BB JGB920CEC1CC JGB920CEC2CC JGB920KEC1CC JGB920KEC2CC JGB920KEC3CC JGB920SEC1SS JGB920SEC2SS JGB920SEC3SS JGB920SEC4SS JGB920TEC1WW JGB920TEC2WW JGB920TEC3WW JGB920WEC1WW JGB920WEC2WW JS900BK1BB JS900BK2BB JS900BK3BB JS900BK4BB JS900CK1CC JS900CK2CC JS900CK3CC JS900CK4CC JS900SK1SS JS900SK2SS JS900SK3SS JS900SK4SS JS900SK5SS JS900WK1WW JS900WK2WW JS900WK3WW JS900WK4WW JS905BK1BB JS905BK2BB JS905BK3BB JS905BK3BB JS905BK4BB JS905SK1SS JS905SK2SS JS905SK3SS JS905SK4SS JS905SK4SS JS905SK5SS JS905TK1WW JS905TK2WW JS905TK3WW JS905TK3WW JS905TK4WW JS966BD1BB JS966BD2BB JS966CD1CC JS966CD2CC JS966KD1CC JS966SD2SS JS966TD1WW JS966TD2WW JS966WD1WW JS966WD2WW JS968BF1BB JS968BF2BB JS968BF3BB JS968BF4BB JS968BF5BB JS968BF6BB JS968BK1BB JS968BK2BB JS968BK3BB JS968BK4BB JS968BK4BB JS968BK4BB JS968BK4BB JS968BK4BB JS968BK5BB JS968KF1CC JS968KF2CC JS968KF3CC JS968KF4CC JS968KF5CC JS968KF6CC JS968KK1CC JS968KK2CC JS968KK3CC JS968KK4CC JS968KK4CC JS968KK4CC JS968KK4CC JS968KK4CC JS968KK5CC JS968SF1SS JS968SF2SS JS968SF3SS JS968SF4SS JS968SF5SS JS968SF6SS JS968SK1SS JS968SK2SS JS968SK3SS JS968SK4SS JS968SK5SS JS968SK5SS JS968SK5SS JS968SK5SS JS968SK6SS JS968TF1WW JS968TF2WW JS968TF3WW JS968TF4WW JS968TF5WW JS968TF6WW JS968TK1WW JS968TK2WW JS968TK3WW JS968TK4WW JS968TK4WW JS968TK4WW JS968TK4WW JS968TK4WW JS968TK5WW JS998BH1BB JS998BK1BB JS998BK3BB JS998KH1CC JS998SH1SS JS998SK1SS JS998SK2SS JS998SK3SS JS998SK4SS JS998TH1WW JS998TK1WW JS998TK3WW JSP42BK1BB JSP42BK2BB JSP42BK3BB JSP42BK4BB JSP42BK5BB JSP42CK1CC JSP42CK1CC JSP42CK2CC JSP42CK3CC JSP42CK4CC JSP42CK5CC JSP42DN1BB JSP42DN1CC JSP42DN1WW JSP42SK1SS JSP42SK2SS JSP42SK3SS JSP42SK4SS JSP42SK5SS JSP42SN1SS JSP42WK1WW JSP42WK2WW JSP42WK3WW JSP42WK4WW JSP42WK5WW JSP46BD2BB JSP46BN1BB JSP46CD2CC JSP46CN1CC JSP46SN1SS JSP46WD2WW JSP46WN1WW JSP47BF1BB JSP47BF2BB JSP47BF3BB JSP47BF4BB JSP47BF5BB JSP47BF6BB JSP47CF1CC JSP47CF2CC JSP47CF3CC JSP47CF4CC JSP47CF5CC JSP47CF6CC JSP47SH1SS JSP47SH2SS JSP47SH3SS JSP47WF1WW JSP47WF2WW JSP47WF3WW JSP47WF4WW JSP47WF5WW JSP47WF6WW JSP56BD1BB JSP56BD2BB JSP56CD1CC JSP56CD2CC JSP56WD1WW JSP56WD2WW JSP57BF1BB JSP57BF2BB JSP57BF3BB JSP57CF1CC JSP57CF2CC JSP57CF3CC JSP57WF1WW JSP57WF2WW JSP57WF3WW PB750DN1BB PB750DN1BB PB750DN1WW PB750TN1WW PB970BM1BB PB970BM1BB PB970BM1BB PB970BM2BB PB970BM2BB PB970BM2BB PB970BM3BB PB970KM1CC PB970KM1CC PB970KM1CC PB970KM2CC PB970KM2CC PB970KM2CC PB970KM3CC PB970SM1SS PB970SM1SS PB970SM1SS PB970SM2SS PB970SM2SS PB970SM2SS PB970SM3SS PB970SM3SS PB970TM1WW PB970TM1WW PB970TM1WW PB970TM2WW PB970TM2WW PB970TM2WW PB970TM3WW PB975BM1BB PB975BM1BB PB975BM1BB PB975BM1BB PB975BM2BB PB975BM2BB PB975BM2BB PB975KM1CC PB975KM1CC PB975KM1CC PB975KM2CC PB975KM2CC PB975KM2CC PB975SM1SS PB975SM1SS PB975SM1SS PB975SM1SS PB975SM2SS PB975SM2SS PB975TM1WW PB975TM1WW PB975TM1WW PB975TM2WW PB975TM2WW PB975TM2WW PCB975DN1BB PCB975DN1WW PCB975SN1SS RB560DH1BB RB560DH1WW RB780DH1BB RB780DH1WW RB780RH1SS RB787DP1BB RB787DP1WW RB787DP2BB RB787DP2BB RB787DP2WW RB787DP2WW RB787DP3BB RB787DP3WW RB790DP1BB RB790DP1WW RB790DR1WW RB790DR2WW RB790DR2WW RB790DR3WW RB790DT1BB RB790DT2BB RB790DT2BB RB790DT3BB RB790SP1SA RB790SR1SA RB790SR2SA RB790SR2SA RB792DR1WW RB792DR1WW RB792DR2WW RB792SR1SA RB792SR2SA We ship all orders with the following carriers: About Us: Midwest Appliance Parts is an international distributor of top quality home appliance parts, heating / cooling / HVAC parts, and restaurant food service products. We are located in the north part of Chicago at 2023 W Fullerton Ave and have been in business for over 75 years. We have grown from a small appliance parts supplier to a 1 stop shop carrying all of your part needs. While we do not have too many policies we do have a few important ones, please read below to understand our policies. Payment: We only accept payment through Paypal. Immediate payment is required for all purchases through our store. Sales Tax: We are required to collect sales tax for orders being shipped to Illinois. Tax collection is based on the address where your order is being shipped. Illinois requires a tax on both the product and shipping. This is REQUIRED by law. Shipping: Almost all of our parts and supplies ship USPS, UPS, UDS and FEDEX. Almost all OEM Products ship in 1-3 days, and NON-OEM in 1-5 days. In some special cases items have extended handling times for shipping. These extended handling times will be listed at the top of the auction directly below the price of the item. It is always a good idea to ask questions, especially if the item you are looking for is hard to find or discontinued. All of our items have a free economy shipping option that usually takes 2-9 days to get delivered. We do offer faster service for those who need it. We offer upgrades for USPS Priority, 3 Day (UPS or Fedex), 2 Day (UPS or Fedex) and Next Day -1 Day Service. If you are paying for upgraded shipping, please note we have cut off time of 12 o'clock PM central time. Orders placed after 12 o'clock PM central time will be shipped the next business day, unless arrangements are made with our shipping department. If there are any problems filling your order in a timely fashion we will contact you ASAP and provide the details. If you are unsure on which delivery option is best for you, PLEASE CONTACT US before placing your order so we can talk through the delivery options. Returns: Our return policy is very clear. All parts carry a 90 day warranty, unless a shorter warranty is noted. We can process a warranty replacement within 90 days. We require a model # and serial # for any warranty replacements. All warranty replacements carry a 9.95 shipping charge. All returns within 30 days are subject to a restocking fee of 20 percent. Return shipping is always the responsibility of the buyer. We know that people often times make mistakes, we do not want to penalize you for your mistake, simply purchase another part from our company and we will be more than happy to waive the restocking fee for you. If you do not want to purchase another part from our company, and you simply changed your mind, there will be a restocking fee charged to cover our shipping. We accept take returns for 14 business days or if approved by our returns department. All returns also require an RMA #, and RMA Form, please contact us for this information. ALL RETURNS MUST BE SHIPPED BACK TO THE FOLLOWING ADDRESS, NO EXCEPTIONS: MIDWEST APPLIANCE PARTS - RETURNS, 2023 W FULLERTON AVE, CHICAGO, IL, 60647 Customer Service: It is our company's policy to make sure you are happy with your order. We pride ourselves in providing excellent customer service which is why we have been in business for over 75 years. If there is anything at all you are not happy with PLEASE CONTACT US via an message and we will make it right. Sometimes things break during shipping or don't show up on time, we understand this is frustrating and will do everything we can to get the problem resolved as fast as possible. The best way to contact us is through's messaging system. We will respond within a couple of hours at the most and provide a contact phone number if the problem is complex and we need to talk to you. Likewise, if you have any questions at all prior placing your order please contact us and we will answer any questions you have regarding product selection, shipping, returns, etc... We answer messages Monday-Fridays 8:00 am – 5:30 pm. Remember, if you are not sure about what parts to order, please send us a message with your appliances model number and serial number and it will be our pleasure to take the time and look up your part price and availability and get back to you in a timely manner. Proposition 65 Warning: WARNING: This product contains chemicals known to the State of California to cause cancer and birth defects or other reproductive harm. This site is not affiliated with or endorsed by any of the original manufacturers listed. All brand names and logos are property of their respective owners and are used for identification purpose only.
This item has been added to your cart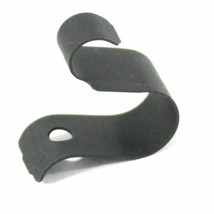 WB09T10002 GE Radiant Spring Element Genuine OEM WB09T10002
added to cart.
25 available in stock
View Cart
or
continue shopping
.

Please wait while we finish adding this item to your cart.
Get an item reminder
We'll email you a link to your item now and follow up with a single reminder (if you'd like one). That's it! No spam, no hassle.