<

Many artisans are looking for Etsy alternatives to sell their handmade items. Bonanza makes it easy to diversify your exposure. In our seller survey last week we discovered that the handmade goods category is growing fast! Being visible on multiple platforms can give you a competitive advantage and help you reach different kinds of shoppers.
Bonanza is a seller-friendly marketplace for promoting unique items, with several advantages many marketplaces don't have.
Opportunities to advertise on places like Google Shopping
Easy to import items
Lower transaction fees
No product listing fees
We have many former and current Etsy sellers online here at Bonanza. We also have many talented artists and craftsmen of our own. 
Are you an artist or artisan selling handmade goods?
We'd love to see your work! In the comments below post a link to your Bonanza booth. Tell us what sort of art you are selling on Bonanza and what your inspiration is. 
To get started, we'll introduce you to a few of our finest!
"In a small house located just above the Yellowstone River an idea was born. Getting older is no fun and after trying hundreds of store bought and high-end brands it seemed that it could be done better with natural and super potent ratios of product. After loads of research, meeting with a PA, esthetician and scientist, trials began with friends, family and neighbors bringing very positive results. More work was done to perfect the products and extended trials with people all over the US before the roll out of Montana Made Naturals. The goal is to provide proven and potent products at reasonable prices. There's no wish to mass produce but to slowly build a loyal customer base that enjoy the benefits of natural, home-made products"
What is kilim style? Originating from Turkey, Kilim refers to a pileless piece of hand woven textile that is produced using a flat weaving technique. This term is not limited to rugs alone as a Kilims are also used a wall decor, hangings, table covers, bed spreads, furniture coverings or upholstery and even for bags.
"Kilim travel Bag professionally handmade with Vintage Kilim and high quality leather. travel Bag has 2 leather handle and YKK zipper on the top. Inside lining is  and there are  inner pockets to put cell phone or small goods. Light weight and easy to carry around. Kilim is known for its beautiful colors and unique patterns, fabric has high stain resistance and very durable. Every piece of it is one of a kind, enjoy finding your favorite patterns and colors which is very unique from one bag to another."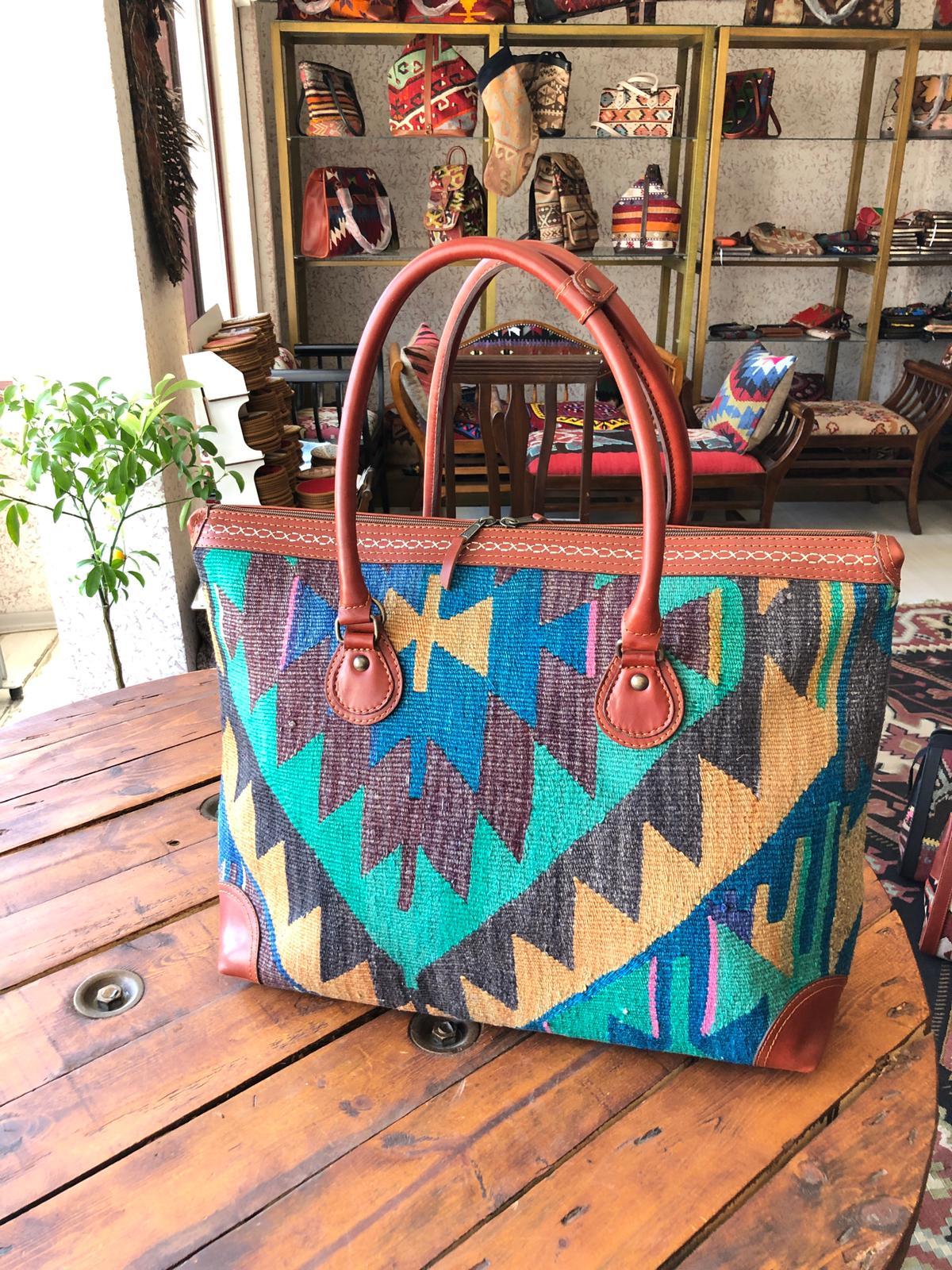 "Our mission today is the same as it was when we started in 2005 — to design original art that stands out and makes our customers feel they have something unique and different that will have most people saying, "Where did you get that? I have never seen that before!" Whether it's an amazing sports mosaic comprised of hundreds of player images from years gone by or a personalized mosaic made from your photos, you can be sure you are buying an ORIGINAL design of our own creation. Whatever you choose, the gift from The Mosaic Guy will be unique, personalized, and cherished by your loved ones for years to come."
"WHAT SETS SEATTLE FINE JEWELRY APART?
+ Professional jeweler restored, mirror-polished, and cleaned to excellent condition.
+ All gems graded by GIA Graduate Gemologists.
+ Professional insurance appraisal certificate included.
+ Generous 90-day return policy."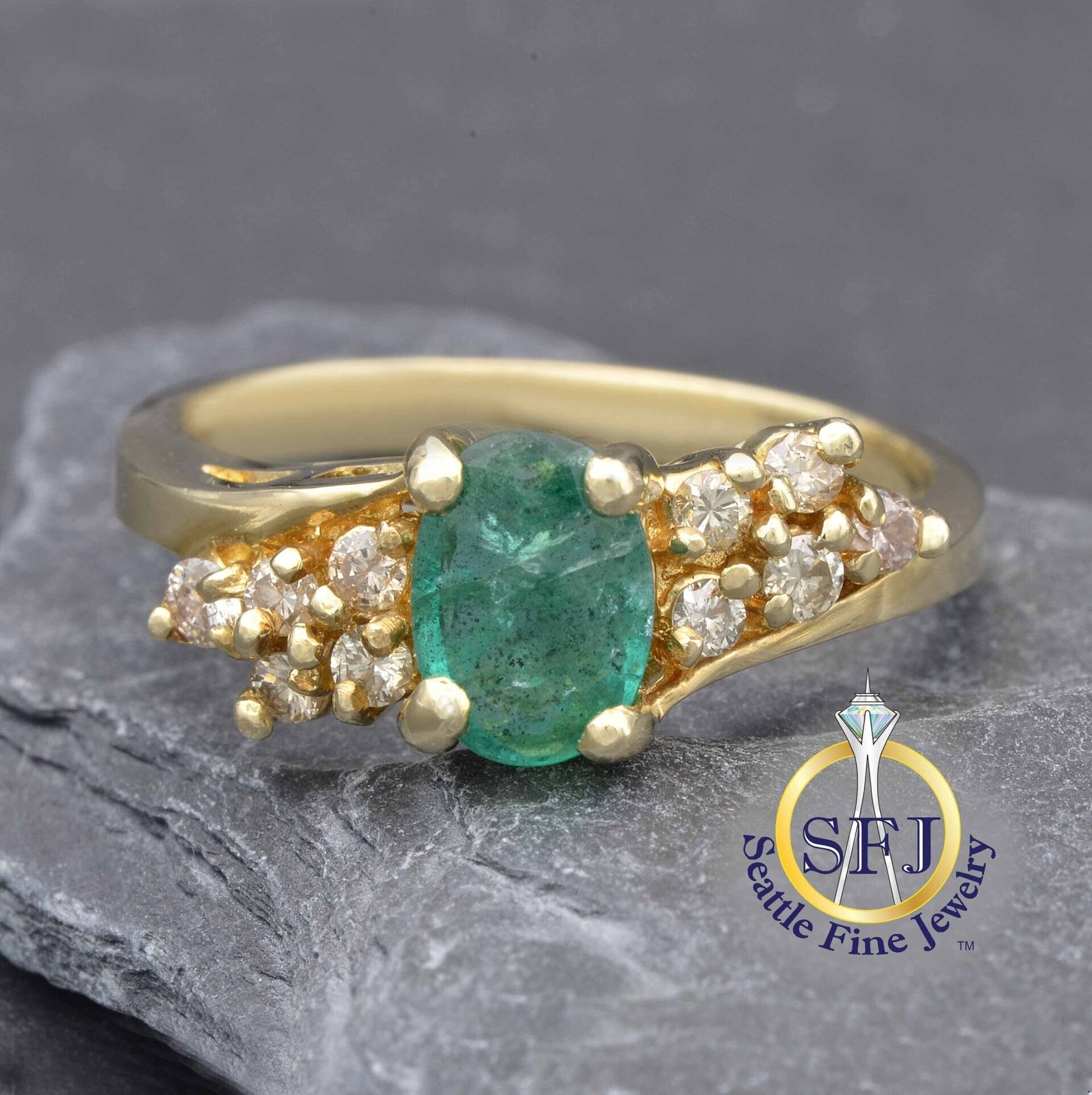 Tell us what sort of art and/or crafts you have in your Bonanza booth in the comments!