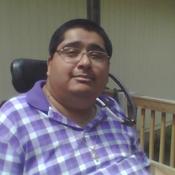 joined 12/17/09
active 07/26/11
About Me
I've been with Bonanza since 12/01/09 but just recently (08/28/10) decided what I want to sell in my booth and finally opened for business during the 2010 holiday season.
I'm disabled (a quadreplegic). Pretty shy & quiet. I enjoy church, family & friends. Love it when we can get-2-gether. Since...
kystrsr doesn't have any items in their booth!