Rendered at 19:05:07 01/24/22
Sevylor sit on top reef (tm) inflatable kayak 2 seater sea shore fishing lakes
$672.35
$679.14
More info
This item is selling for $679.14 on eBay.

Leveraging Bonanza's low selling fees, the seller has chosen to use their savings to give Bonanza buyers a better deal.
Shipping options
This reflects the seller's handling time and may not include time spent in transit.
If you have questions about shipping, please contact the seller.
Ships from Spain

Return policy
Full refund available within 30 days
Purchase protection
Payment options
PayPal, MasterCard, Visa, Discover, and American Express accepted
Shipping options
This reflects the seller's handling time and may not include time spent in transit.
If you have questions about shipping, please contact the seller.
Ships from Spain

Return policy
Full refund available within 30 days
Purchase protection
Payment options
PayPal, MasterCard, Visa, Discover, and American Express accepted
Item traits
| | |
| --- | --- |
| Category: | |
| Quantity Available: | Only one in stock, order soon |
| Condition: | New |
Listing details
| | |
| --- | --- |
| Seller policies: | |
| Posted for sale: | More than a week ago |
| Item number: | 1158131489 |
Item description
SEVYLOR Sit on Top Reef(TM) Bote Inflable Kayak 2 Plazas Lagos Pesca Orilla Mar Robusto kayak de 2 plazas, ideal para lagos, pesca y orillas del mar; su forma espaciosa combina estabilidad y comodidad en el agua; cuerdas elásticas para asegurar la carga. Válvulas Jumbo para un fácil inflado y desinflado; ventana frontal transparente El asiento del kayak de 2 plazas es fácil de ajustar y desmontable, lo que ofrece una gran comodidad al remar; 2 reposapiés desmontables para un mayor rendimiento. El kayak compacto viene con un casco de nylon duradero, 2 cámaras laterales de PVC y una cubierta de lona ultra-durable para una alta estabilidad y seguridad en el agua Tamaño del kayak inflado: 296 x 84 cm, Peso: 8,5 kg, capacidad de carga máx.: 150 kg; manómetro, aleta, bolsa de transporte para kayak, kit de reparación de barcos incluido Sevylor reef 300 sit-on top kayakel versátil kayak inf la bl e con asiento en la parte superior y su forma espaciosa, combina estabilidad y comodidad cuando está en el agua. Ultra estable, el reef 300 de alto rendimiento es la elección ideal para una amplia gama de aventuras acuáticas. Gracias a la aleta desmontable y a los travesaños direccionales soldados, ofrece una excelente maniobrabilidad. El kayak inf la bl e es fácil de inflar y desinflar gracias a las válvulas jumbo. Las válvula de dos vías le permiten controlar el aire que entra y sale de la cámara de aire. El reef 300 viene con un manómetro, lo que fácilita el control de la presión durante el inflado. El kayak es ideal para 2 adultos y se puede utilizar para diversas actividades, como remar, pescar y pasear por un río. Sus cómodos asientos ajustables son extraíbles, lo que significa que el kayak se puede cambiar de un modelo de 1 a 2 personas en un abrir y cerrar de ojos. Las cuerdas elásticas son ideales para asegurar la carga. Gracias a su construcción estable, el kayak inf la bl e convence por su gran rendimiento en el agua. Las tres cámara s están separadas entre sí para un mayor nivel de seguridad. La cubierta de nylon extremadamente duradera y el suelo de tela reforzada (lona) protegen el kayak de la abrasión y el daño. Las claras laterales de pvc intercambiables, así como la cámara de suelo de pvc con vigas en i, garantizan una gran estabilidad. Gracias a las 4 empuñaduras ergonómicas (una en la parte delantera, otra en la parte trasera y otra en ambos lados), el kayak se puede transportar fácilmente. Capacidad: 2 adultos convertir entre 2 o 1 persona kayak capacidad de carga max. : 150 kg br peso: 8, 5 kg tamaño inflado: 296 x 84 cmse infla en menos de 10 minutos carcasa de lona ultra duradera cámara s laterales de pvc y claras de piso con construcción de vigas en i3 cámara s independientes válvula jumbo para un fácil inflado/desinflado manómetro para control de presión cuerdas elásticas en el estearn 2 asientos ajustables y extraíbles con respaldo alto aleta extraíble y travesaño direccionales soldados para una excelente manio brabilidad 4 asas de transporte el kayak sevylor reef 300 viene con una bolsa de transporte, manómetro, aleta y kit de reparación. Sevylor Reef 300 - Kayak Inflable Sit on Top para dos personas El Reef 300 es un kayak sit-on-top ligero y versátil, compañero perfecto para la actividad y diversión cerca de la costa. El Reef 300 viene con un casco reforzado para una mayor seguridad, así como un montón de puntos de amarre para asegurar la carga y accesorios de buzeo. Características Capacidad: dos personas. Peso solo 8.5Kg. Capacidad de carga máxima: 150 kg. Tamaño inflado: 296cm x 84 cm. Bolsa de transporte para un fácil almacenado y transporte. Tres cámaras independientes para un extra de seguridad. Asientos ajustables y extraíbles para convertir el kayak para una persona. Múltiples asas de transporte. Válvulas jumbo para un fácil inflado y desinflado. Múltiples Cámaras de aire El Reef Kayak posee de múltiples cámaras independientes y extraíbles para mayor seguridad y estabilidad. Las grandes cámaras laterales estabilizan el kayak, mientras que la cámara del suelo le da rigidez a la base. Casco cubierto de nylon resistente y duradero. Cámaras laterales inflables. Cámara de piso inflable. Cubierta de PVC reforzada con revestimiento de tela para mayor rigidez y protección. Asientos Ajustables La comodidad es vital para una experiencia divertida de remar. Es por eso que nuestros asientos ajustables con cubierta de poliéster vienen con correas ajustables que le permiten controlar la cantidad de respaldo que necesita. Ventana delantera transparente La ventana transparente en la parte delantera del kayak le permite ver la vida marina debajo, mientras rema. Reposapies Reposapiés extraíbles para un mayor rendimiento y comodidad. Este reposapiés acolchado de espuma le permite prepararse mejor para remar fácilmente. Original desde 1948 En Sevylor compartimos un simple objetivo : fabricar productos inflables para la diversión en el agua, cómodos, de gran calidad y economicos que animen a la gente a salir y divertirse. Con nuestra experiencia, junto al tecnología en diseño, nos permite ofrecer productos de mayor calidad, otorgando al cliente una gran satisfacción. Se reserva el derecho de envíar los artículos desde distribuidor nacional o europeo en función del stock, sin ningún coste adicional Se reserva también el derecho de anular la compra debido a actualizaciones de stock, en cuyo caso se contactará con el comprador y se reintegrará el pago de forma inmediata Una vez recibido su artículo no se olvide de valorar la transacción mediante el sistema de votos de. Los votos son el alma de y nos ayudan a todos a mejorar y hacer mas segura y fiable nuestra comunidad. Si usted no está conforme con el servicio prestado, le rogamos que antes de emitir un voto negativo se ponga en contacto conmigo y intentare solucionar su problema de tal forma que usted quede satisfecho. Tolos los productos nuevos tienen la garantia del fabricante Para envíos a Ceuta, Melilla y Canarias facilitar Nº de N.I.F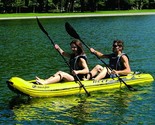 1 in stock
Ships within 3 days.
Returns/refunds accepted
Get an item reminder
We'll email you a link to your item now and follow up with a single reminder (if you'd like one). That's it! No spam, no hassle.