[no picture available]
None currently found in stock.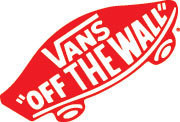 Dude! Vans has totally been making rad skate shoes with sticky soles since the 60s, and nowadays underwrites the Warped Tour as well as some seriously awesome skate parks. Chances are that if you grew up during the 70s or 80s, you have worn through at least one pair of slip-ons, not to mention drawn all over those things with a ballpoint pen when you should have been paying attention in class. Whatever!
Customer Reviews Synopsis
1 review total • 0 reviews with comments