Here is where sellers can list any catch-all policies about their booth. If any of this information is essential to the buying process, the seller will also mention that within their item description -- so don't sweat it if you don't make a habit of looking at the details for every booth!
Booth overview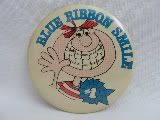 Most all of my items are everything I have saved & collected over the years, new & used.
Shipping policy
ships within 1 business day
Return policy
None: All purchases final
Does not accept returns
Miscellaneous details
Payment: within 7 days of sell.
Type of payment: PayPal
Returns: All sales final
Shipping: Canada Post, within 2 days
Insurance: Optional unless included in Canada Post shipping.
Booth fans
Seller badges