When you've got 25 million items in your database, how do you determine the difference between the band "Rose Windows," the software "Microsoft Windows," and a car's rear window? By analyzing the context of the user's phrasing, and building a system that can simulate human intelligence.
Our vision is to build a platform akin to Google's "Knowledge Graph," but catered specifically to the domain of sellable products. If you've got the smarts to figure this out, the result could provide ultra-relevant product recommendations (+ product reviews), on Bonanza and anywhere else that English is used to describe an item.
Job Description
Is natural language processing in your wheelhouse? Bonanza's catalog (Codename: Kaleidoguide) is built to make sense of the 10m+ items posted to Bonanza by parsing items into a semantic hierarchy of sorts.
For example, if an item is entitled "Coach Dust Bag," we need to know that the item is a "Coach Bag," not a "Dust Bag." It turns out that with the right set of rules, regular expressions, and human training (we have a full time cataloger to aid your efforts) it is entirely possible to make a computer as smart as a human when it comes to picking out what an item "is" and how it is similar to other items.
As the first website to tackle this challenge, there is an expansive opportunity to define how computers will learn to recognize items from human-rendered titles and text. This job will lead that initiative within Bonanza.
Job Requirements
Two years experience with Ruby and Rails
Experience or interest in natural language processing or puzzle solving
Keen understanding of regular expressions
Specific ideas on how you might design a natural language cataloging algorithm
Job Benefits
Bonanza is a product-first company run by a CEO who has spent most of his adult life as a Programmer. The implications of this are that we've obsessed for literally years about how to foster an environment optimized for Developer happiness and throughput. It starts with our salaries, which, at the high end, range to levels beyond those offered by the tech titans. More importantly, we provide a working environment where you will virtually never be interrupted by meetings, and where you will be given access to the best hardware available. Because your productivity should never constrained for lack of resources. We also offer a thoughtfully constructed collection of perks that stands apart from our competitors:
Fast growing and already-profitable company. It's fun to work for a winner.
"Work from home Wednesday" - every Wednesday we get to work from home, a coffee shop, or even the office, if that's your bag.
"Freedom February" - every February we retreat from Seattle and spend a month annoying our friends with selfies taken in Mexico, Belize, Europe, etc.
Five bonus (not counted as vacation) days off in February to enjoy your vacation or staycation
Twice-weekly catered lunches
Monthly on-site full body massage
Work from a waterfront office in downtown Seattle (food trucks aplenty!) convenient to many bus lines
Full arcade room in the office
Pong table on site
The boring stuff: fully paid health insurance coverage, vacation benefits, holidays, stock options, and more.
Beyond this generous set of perks, our commitment to our employees is that if ever they have ideas on how we can improve our benefits package to better serve our team, we will consider those ideas and try to make them happen when economically possible. That's probably why we keep winning awards like these:

Entrepreneur
2016 Best Places to Work

Best in Biz Awards
2015 & 2016 Silver Winner - Small Company of the Year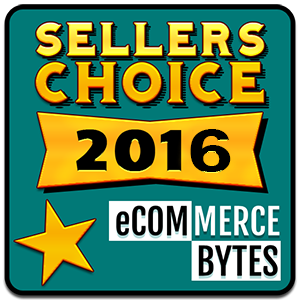 EcommerceBytes
2016 Most Recommended Marketplace