Are you ready to lead the charge on building a foundational piece of ecommerce infrastructure that will someday be used across sites ranging from eBay to Amazon to Google?
The Background Burner is a technology that embodies the adage that "the best way to predict the future is to invent it." In the not-so-distant future, photo studios as we know them will cease to exist, replaced by studio-quality photos that are created with just a smartphone and the Background Burner. The result of our technology will be that great ecommerce photos are no longer the sole domain of the richest businesses with the greatest resources. In our future, even the smallest online merchants can quickly create beautiful product photos that drive more sales.

Job Description
This role will be a hybrid "individual contributor" and "leadership" position that will initially be tilted toward individual contributions, but grow increasingly toward team leadership over time. To read more about the individual contributor side of the role, see our posting for Background Burner Developer.
Beyond your work as an individual contributor, we'd like a developer who has a nose for creating tools and debugging mechanisms that ensure our developers make consistent forward progress on the Background Burner. Since this is a tool that has never been successfully completed by another company, you will be given significant latitude to take your creativity and channel it into the implementation of a tool currently used by 20,000 users daily, and soon to be used by millions.
You will work closely with the CEO, VP Sales and other departments to coordinate the efforts of the Background Burner team with the strategic aims of the company as a whole.
Job Requirements
The requirements for the Background Burner Lead Developer are a superset of those for the standard Background Burner Developer, so start by reading those. Beyond your responsibilities as an individual contributor (which will probably comprise 70% of your time on a day-to-day basis during the first 12 months), we're looking for someone with experience organizing and inspiring other developers. Specifically, we'd like a candidate who can:
Create and oversee Background Burner-related tasks in Jira
Periodically check in with developers to assess their progress and ensure they don't get stuck on a task
Work with the CEO to formulate the optimal set of tools to measure/improve our current Background Burner quality
Interface with clients on an as-needed basis to ensure that we are serving their needs
Work with legal team to formulate and file patents
Formulate improvements to the Background Burner API such that we can continue to grow its usage on third-party websites
Job Benefits
Bonanza is a product-first company run by a CEO who has spent most of his adult life as a Programmer. The implications of this are that we've obsessed for literally years about how to foster an environment optimized for Developer happiness and throughput. It starts with our salaries, which, at the high end, range to levels beyond those offered by the tech titans. More importantly, we provide a working environment where you will virtually never be interrupted by meetings, and where you will be given access to the best hardware available. Because your productivity should never constrained for lack of resources. We also offer a thoughtfully constructed collection of perks that stands apart from our competitors:
Fast growing and already-profitable company. It's fun to work for a winner.
"Work from home Wednesday" - every Wednesday we get to work from home, a coffee shop, or even the office, if that's your bag.
"Freedom February" - every February we retreat from Seattle and spend a month annoying our friends with selfies taken in Mexico, Belize, Europe, etc.
Five bonus (not counted as vacation) days off in February to enjoy your vacation or staycation
Twice-weekly catered lunches
Monthly on-site full body massage
Work from a waterfront office in downtown Seattle (food trucks aplenty!) convenient to many bus lines
Full arcade room in the office
Pong table on site
The boring stuff: fully paid health insurance coverage, vacation benefits, holidays, stock options, and more.
Beyond this generous set of perks, our commitment to our employees is that if ever they have ideas on how we can improve our benefits package to better serve our team, we will consider those ideas and try to make them happen when economically possible. That's probably why we keep winning awards like these:

Entrepreneur
2016 Best Places to Work

Best in Biz Awards
2015 & 2016 Silver Winner - Small Company of the Year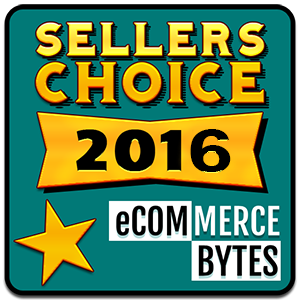 EcommerceBytes
2016 Most Recommended Marketplace